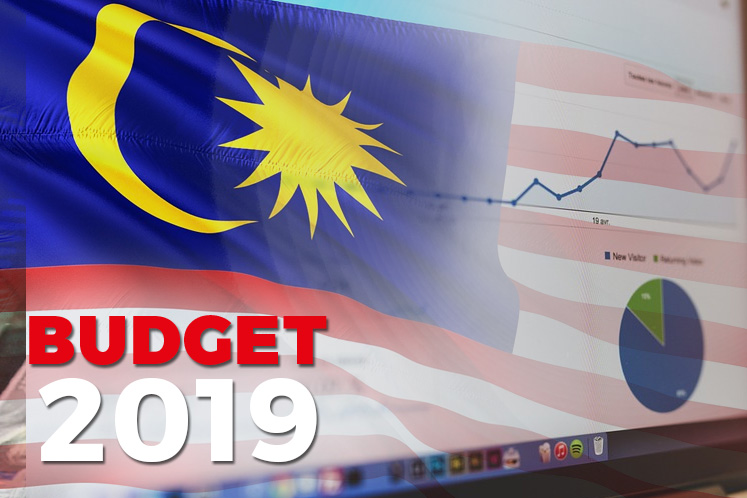 KUALA LUMPUR (Nov 2): Following the Government's guidance of a wider fiscal deficit in 2018 than targeted by the previous administration, rating agencies have voiced concerns over the level of Malaysia's national debts.
Finance Minister Lim Guan Eng, in presenting Budget 2019 today, announced a fiscal deficit of 3.7% to GDP for 2018, as against 2.8% targeted by the Barisan Nasional administration previously.
Fitch Ratings, in a statement, said Malaysia's public debt is high "relative to rating peers", and a further increase in debt over the medium-term could have a rating impact.
"Part of the increase in the 2018 deficit may be driven by bringing on-budget previous off-budget expenditures and if so, could be a step towards greater transparency," said its Asia-Pacific sovereign team associate director Sagarika Chandra.
"Nevertheless, failure to stick to a more conservative fiscal consolidation path raises some concerns about policy credibility," she said.
Similarly, S&P Global Ratings, which initially expected a smaller upward revision of the fiscal deficit, said in a separate statement that it "reflects current challenges".
This, said analyst Andrew Wood, includes the "zero-rating of GST, the provision of petrol subsidies and the retrospective funding of the GST rebate account".
"However, we believe that the Government's commitment to gradual fiscal consolidation is credible, and that one-off pressures such as the funding of GST rebates should abate after 2019," said Wood.
The risk to nation's fiscal and debt profile, he said, remain elevated as the Government works to manage a number of legacy issues and fund its key priorities.
"A heavier reliance on commodity-based revenues presents an additional risk to Malaysia's fiscal accounts in the absence of more structural revenue-raising measures," he added.
It is noted that Malaysia has sought RM30 billion in special dividends from Petronas to be used to partially repay RM37 billion worth of outstanding GST and income tax refunds.
Separately, Moody's vice president and sovereign risk group senior analyst Anushka Shah said that "wider deficits and a heightened reliance on volatile oil-related revenues" will weaken the nation's fiscal profile in the near term.
However, she concurred that new tax revenues and spending cuts "may place the country back on the path of fiscal consolidation over the medium term, and improved transparency and a focus on inclusive growth will be credit positive if sustained over time".
"The first Budget from Malaysia's new Government marks a departure from the previous trend of steady fiscal deficit reduction," she said.