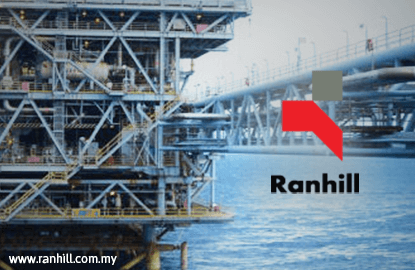 KUALA LUMPUR (Dec 31): Ranhill Holdings Bhd, which is seeking a Bursa Malaysia listing, has priced its initial public offering (IPO) shares at an indicative RM1.70 each to raise up to RM637.5 million.
Electricity-generation and water-supply entity Ranhill said in its prospectus today proceeds from the sale of up to 375 million new shares, would be used to cut debt and finance its water projects in China.  
Besides China and Malaysia, Ranhill said it also had operations in Thailand.
Ranhill's IPO involves the sale of up to 475 million shares comprising an offer for sale of up to 100 million existing units and public issue of up to 375 million new shares.
The company said it would not receive any proceeds from the offer for sale shares. Ranhill said the proceeds of up to RM170 million would accrue entirely to the selling shareholder.
   
Ranhill said it was scheduled to be listed on Feb 18, 2016. 
The listing of Ranhill is undertaken via a reverse takeover of Symphony House Bhd.
In a separate statement today, Ranhill president and chief executive Tan Sri Hamdan Mohamad said Ranhill's water and power businesses had seen sustained earnings and profitability over the years.
As such, Hamdan said Ranhill's IPO offered investors exposure in both sectors via a company with stable cash flow from long-term contracts.
"Led by a highly-capable management team, we are well-positioned to tap into these growth sectors.
"We have been successful in leveraging on our domestic track record in the water sector to expand on our footprint in China and Thailand. Demand for water and wastewater treatment in these countries continues to increase, with a greater focus on infrastructure development and better management of water resources, which certainly bodes well for us," he said.