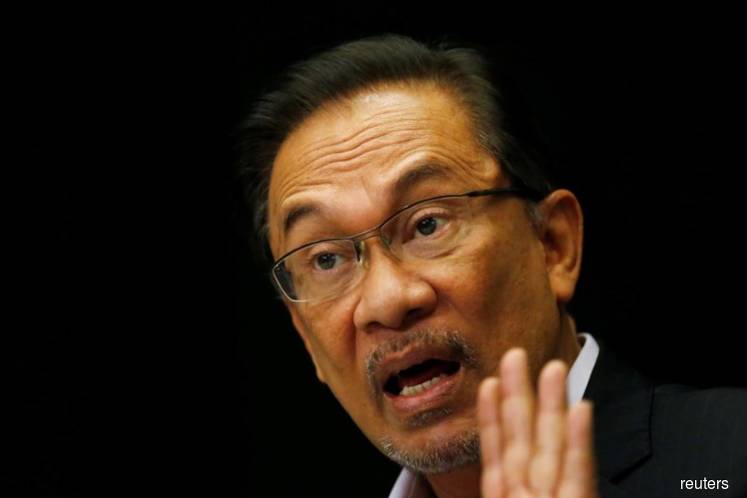 KUALA LUMPUR (March 18): PKR president Datuk Seri Anwar Ibrahim acknowledged today that Keretapi Tanah Melayu Bhd (KTMB) chairman Datuk Rameli Musa is his friend. But he added that Rameli has decided to give his support to PAS, particularly its president Datuk Seri Abdul Hadi Awang.
Anwar said this in the Dewan Rakyat, after Awang Hashim (PAS-Pendang) interjected his speech on the country's judicial system to ask him about his relationship with Rameli.
"Although the question is not related to the subject matter that we are discussing now, I can clarify that Rameli Musa is my friend, and he has chosen to support PAS, particularly the PAS president.
"I have never denied my friendship with any of my friends. There are also many other PAS members who are my friends, I have no issue with that," he said.
Rameli is alleged to be the person who paid RM1.4 million to Sarawak Report editor Clare Rewcastle-Brown on behalf of PAS, as settlement to withdraw the defamation lawsuit initiated by Abdul Hadi.
Abdul Hadi sued Rewcastle-Brown in the UK over her claim that Umno paid RM90 million to PAS in return for support from the Islamic party.
While PAS has denied paying Rewcastle-Brown, Anwar last month said he has evidence to prove that the party did pay RM1.4 million to her to settle the matter.