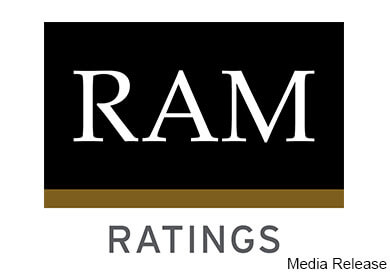 KUALA LUMPUR (June 4): RAM Holdings Bhd  (RAM) expects a "challeging year" for the domestic corporate bond market this year and issuances is expected to slowdown slightly with a projected gross value of RM75 billion to RM85 billion. 
RAM Rating Services Bhd chief executive officer Foo Soo Yin said while the first two months had been relatively quiet, it started to pick up in March and April but the total private debt securities issuances were 20% lower compared to last year.
"Our initial projection was at RM85 billion to RM95 billion. There will be a slight slowdown, but still robust," she told reporters after RAM's annual general meeting today.
At this point of time, she said the issuance may fall to the lower range at RM75 billion. 
Foo said RAm sees "a fair bit" of volatility due to external uncertainties including the potential lifting of interest rates by the US Federal Reserve, sharp fall in crude oil prices and the dampening of consumer sentiments on the implementation of goods and services (GST).
She said according to Bank Negara, the total value of the domestic corporate bond issuance was RM85 billion. 
Meanwhile, Foo said RAM is maintaining its "stable" outlook for Malaysian banking sector after Bank Negara latest action towards 1Malaysia Development Bhd.
"We have taken all those into consideration. Our banking system is still very strong and adequately capitalised. We still maintaining stable outlook," she said.
She also confirmed that RAM has already taken account into 1MDB fiasco for all their ratings.