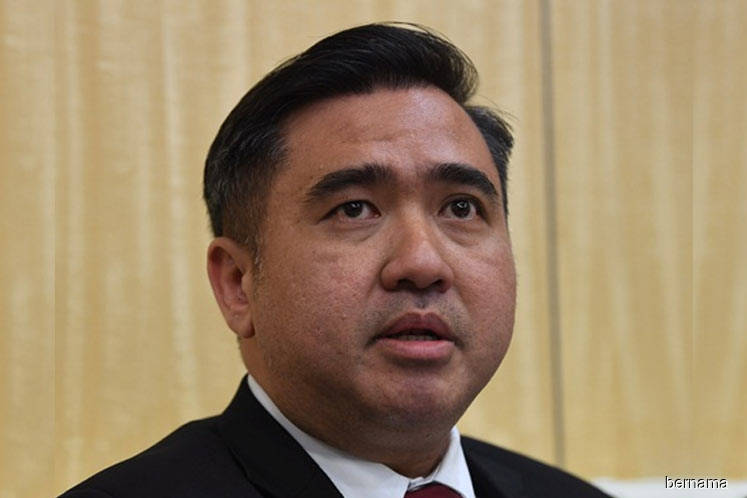 KUALA LUMPUR (March 21): All projects on the land banks under Railway Assets Corp (RAC) will be tendered via request for proposal (RFP) instead of direct negotiations as practised previously, said Transport Minister Anthony Loke.
Speaking at the Dewan Rakyat today, Loke revealed that the RAC has readied a plan which includes the proposed development of several identified land banks across Klang Valley, Johor and Penang in a three-year period.
This includes privatisation projects through public-private partnerships such as residential and commercial buildings, the returns of which are to be used for development of rail assets such as new stations.
"In the early stages, RAC will conduct feasibility and market studies to identify the development potential of the lands.
"Next, RAC will offer pre-qualification notices for the purpose of choosing partner companies that are experienced and financially capable," said Loke.
"The pre-requisites will be listed in the notice and only the companies that pass the assessment will be offered RFP documents. The RFPs that are received by RAC will be reviewed by the relevant committees," he added.
Later, Loke told reporters outside the Dewan Rakyat that RAC has renegotiated some of the projects that were awarded via direct negotiations during the previous administration.
"Some of the projects have already started and (were) awarded through direct negotiations previously, and we renegotiated (those projects) to get better terms for the government," he said.
Loke added that the ministry is in discussions with several state governments, including the Selangor state government, for some of the lands to be used for affordable housing.
"There are one or two projects which have been finalised and will be announced in the coming weeks," he added.
RAC is responsible to manage rail assets under the Rail Act 1991 (Act 463). The corporation manages some 3,237 hectares of rail land banks in the nation, according to previous reports.
It was reported in February this year that RAC plans to develop affordable housing projects, with contracts to be awarded via open tender. In that respect, the corporation has reportedly joined hands with Perbadanan PR1MA Malaysia to develop affordable housing and commercial developments near the Seremban KTM station.