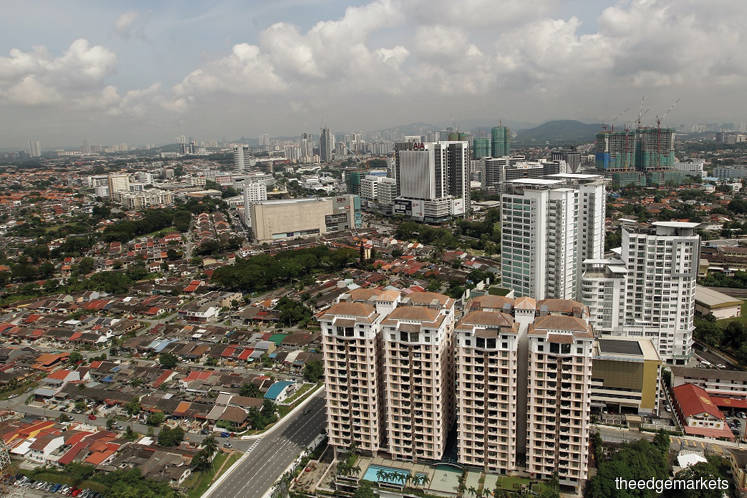 KUALA LUMPUR (Feb 12): Banks should conduct tighter checks and commission their own independent feasibility studies on developers' proposed projects before deciding to grant financing, according to property consulting firm Rahim & Co International Sdn Bhd.
While banks already conduct feasibility studies via the appointment of consultants, Rahim & Co's research director Sulaiman Akhmady said the independence of these studies should be looked into.
"Currently, although banks already require feasibility studies, how it works is that the bank would instruct the borrower — the developer — to appoint independent consultants, which will advise the borrower rather than the bank.
"I think there has to be a balance here. The banks also need to conduct their own studies and appoint their own consultants to get a more independent view on a proposed project, and not just consider things from the borrowers' perspective," said Sulaiman.
He went on to say that although the firm lauds the government's move to curb incoming supply via the luxury project freeze it announced last year and spur the market to absorb existing supply in the pipeline, he said not all new projects should be blocked.
"If they were to apply a blanket ban on all developments, it may affect the EPP (Entry Point Projects) projects. Certain retail developments, despite the tough market, are still doing well due to their management and tenancy mix, which play a big role as well," he said.
"While we applaud the move to control new supply, we have to also consider how the market will be absorbing existing and incoming supplies," said Sulaiman.
However, Rahim & Co's real estate agency director Robert Ang said the freeze is a bad move, as it interferes with the free market.
He opined that there should instead be tighter scrutiny by the banks in granting financing for to developers for new projects rather than imposing a freeze on selective types of development.
"In my opinion, freezing is never a good thing to do. What they should have done is to employ other measures and have banks do more stringent feasibility studies. If I am a developer and I have the capacity for a new project, I should be allowed to proceed," said Ang.
Sulaiman and Ang were speaking during a press conference today following the publication of Rahim & Co's Property Market Review 2017/2018 report today.
The report noted that transactional activity continued its downtrend at a slower pace last year, despite the strong economic growth momentum seen.
For the first nine months of 2017, transaction volume fell 4.3% to 229,529 for all property types, versus 239,916 in the same period in 2016, slower than the 11.9% year-on-year decline seen in 2016.
Meanwhile, the total value of transactions increased 7% to RM102.29 billion for the period, rebounding from the declining trend seen since 2015.
Going forward, the consultancy said there will be more projects in the affordable range — priced below RM500,000 — in the Klang Valley and other less urbanised states, with competition in the segment to intensify as more developers focus on the affordable market.