This article first appeared in The Edge Financial Daily, on August 29, 2018.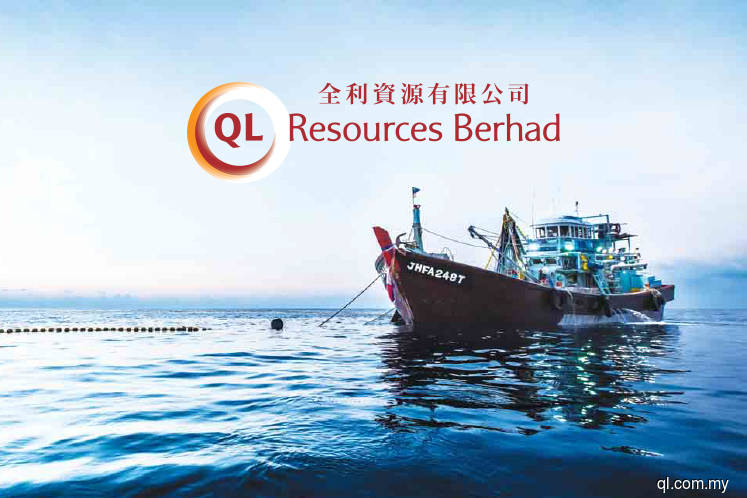 SHAH ALAM:  QL Resources Bhd has earmarked RM300 million for capital spending for its financial year ending March 31, 2019 (FY19) to build more poultry farms, fish processing plants and aquaculture ponds.
The capital expenditure (capex) will also be used to expand its FamilyMart convenience store operations, said the group's founder and executive chairman Chia Song Kun.
"The business nature of QL Resources is generally capex-intensive as we need to build chicken farms, construct fish processing factories and fund aquaculture ponds. The figure generally ranges about RM300 million a year or 20% more [than the previous year]," Chia told reporters after the group's annual general meeting yesterday.
Chia said the upcoming sales and services tax (SST), as well as more intense business competition, will create a lot of uncertainties for its FamilyMart business in the near term.
"Some items like tobacco and certain beverages are subject to the SST, which will lead to higher prices and will slow down consumer demand," Chia said.
Nevertheless, he remains positive about FamilyMart's long-term prospects and expects the business to generate good contribution to the group in the next one or two years. As at June 30, the convenience store chain had yet to break even.
Meanwhile, QL is also growing its downstream business, particularly the production of surimi-based products. Chia said the group started to produce surimi-based fishballs in Indonesia this year.
And with the completion of the group's new plants for surimi-based products and frozen products in March, the group has been able to double its chilled surimi-based products to 25,000 tonnes per year, while capacity for frozen products has risen 15,000 tonnes to 35,000 tonnes per year, he said.
On egg prices, Chia said the group has been seeing signs of recovery in Peninsular Malaysia. "Egg prices in the peninsula have been generally quite low for the past 20 months due to oversupply, but recently there is a sign of moderate recovery where the expansion of egg production has slowed down [among the players]," he said.
On Monday, QL announced that its net profit rose 4% to RM43.86 million for the first financial quarter ended June 30, 2018  from RM42.03 million a year ago. Revenue was up 5% to RM816.18 million from RM778.47 million.
QL's share price fell three sen to  RM6.15 yesterday, with a market capitalisation of RM9.98 billion.