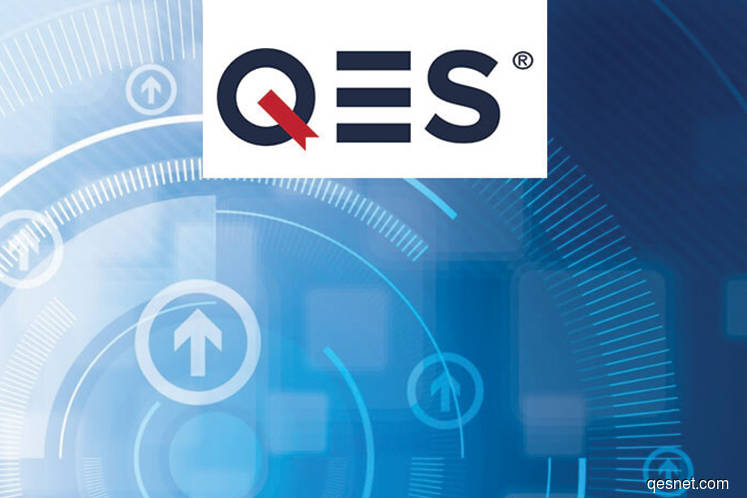 KUALA LUMPUR (Feb 8): QES Group Bhd raised RM28.82 million from its public issue of 151.66 million new shares at 19 sen per share, the group said after its listing on the ACE market today.
In a statement, the group said of its total initial public offering (IPO) proceeds, RM10.72 million (37%) will be used mainly for capital expenditure (capex) to purchase demonstration equipment for its distribution division, increase its production capacity and upgrade its information technology equipment for operational use.
"We will further utilise RM7.0 million (24%) to repay bank borrowings; RM4.85 million (17%) for development of three key products under its manufacturing division; and RM3.25 million (11%) for general working capital requirements, while the remaining RM3.0 million (11%) is to be used to defray listing expenses for the IPO," the statement said.
37.92 million new shares were made available to the Malaysian public via balloting; 9.27 million new shares for its eligible directors and employees, while the remaining 104.48 million new shares are earmarked for private placement to selected investors. 
As part of its listing exercise, the existing shareholders of the company will also offer for sale, 75.83 million shares to selected Bumiputera investors who are approved by Ministry of International Trade and Industry Malaysia (MITI) by way of private placement. 
QES managing director and president Chew Ne Weng said he is optimistic of the semiconductor industry's outlook, as more big multinational customers have increased their investments in automated handling equipment. 
"We believe the semiconductor industry is still riding on the upcycle. Hence, we do not foresee any letdown in global semiconductor sales in the immediate term," he added. 
Meanwhile, Chew said QES intends to develop three key products. The products are the Fully Automated Vision Inspection System, Automatic Wafer Packing System and Automatic Wafer ID, which will underpin growth of  QES' manufacturing division. 
QES is also looking to expand its recurring income segment by implementing a customer relationship management software, as well as diversifying its market segments and products. The proposed diversification include plans to penetrate the higher education, petrochemical and pharmaceutical market segments.
"We plan to purchase demonstration equipment under our distribution division to enhance support to our customers throughout our subsidiaries in the ASEAN region," Chew said.
Based on the enlarged share capital of 758.31 million shares and the IPO price of 19 sen per share, the group's market capitalisation is approximately RM144.08 million upon listing. 
At 10.45am, QES rose 13.16% or 2.5 sen to 21.5 sen, with 102.14 million shares traded.