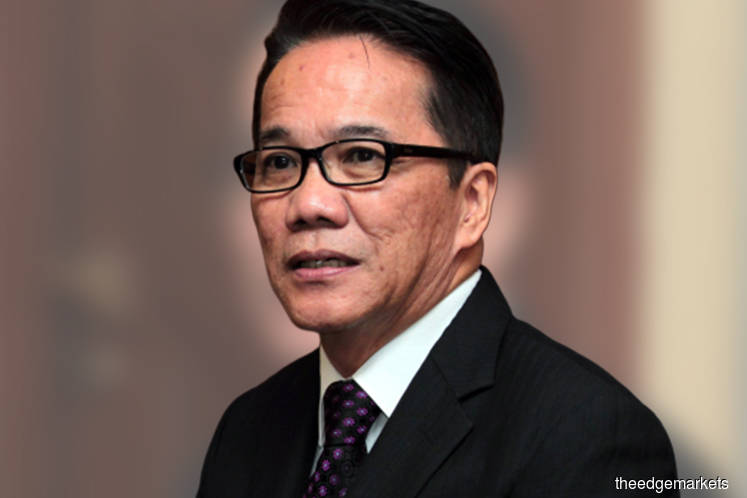 KUALA LUMPUR (July 4): The government intends to table a Bill to establish the Independent Police Complaints and Misconduct Commission (IPCMC) in the current Dewan Rakyat sitting, according to de facto law Minister Datuk Liew Vui Keong [PH-Batu Sapi].
During Minister Question Time today, Liew told Dewan Rakyat that the Attorney General's Chamber (AGC) is in the midst of drafting the bill now, while the government is actively engaging with stakeholders, including the Royal Malaysia Police, for feedback. 
"From a policy standpoint, the Cabinet agreed to form IPCMC to preserve integrity and transparency in the police force. The government is still in discussion with all stakeholders, including the police and the AGC; these are all in process, and we will table a Bill for the establishment of IPCMC; we expect the tabling to happen in this Dewan Rakyat sitting," he said.
Liew was responding to a question from Ramkarpal Singh Karpal Singh [PH-Bukit Gelugor], who asked the government to state specifically as to when will the establishment of the IPCMC be implemented.
In his supplementary question, Ramkarpal Singh asked whether the IPCMC will replace an existing task force that is investigating the enforced disappearance of Pastor Raymond Koh.
Liew explained that IPCMC is meant to deal with police integrity and wrongdoing, hence IPCMC will only be involved if the task force finds that the disappearance was linked to the police.
Earlier, Liew also responded to a question by Wong Chen [PH-Subang], who asked the government's stance and timeline on the transfer of power to appoint the Chief Commissioner of the Malaysia Anti-Corruption Commission (MACC) to the Parliament, by amending the MACC Act 2009 in line with the manifesto of Pakatan Harapan.
Liew said the Parliament is formulating the mechanism to transfer the power of major government appointment to Parliament Select Committee, but did not provide a timeline.
Wong also asked about the government's stance on the creation of a specific session for the Prime Minister to answer MPs' questions in Dewan Rakyat.
Liew said the government supports the creation of this session, and is working with Dewan Rakyat's Speaker, hoping to implement it in the October Parliament sitting.