This article first appeared in The Edge Financial Daily, on July 12, 2018.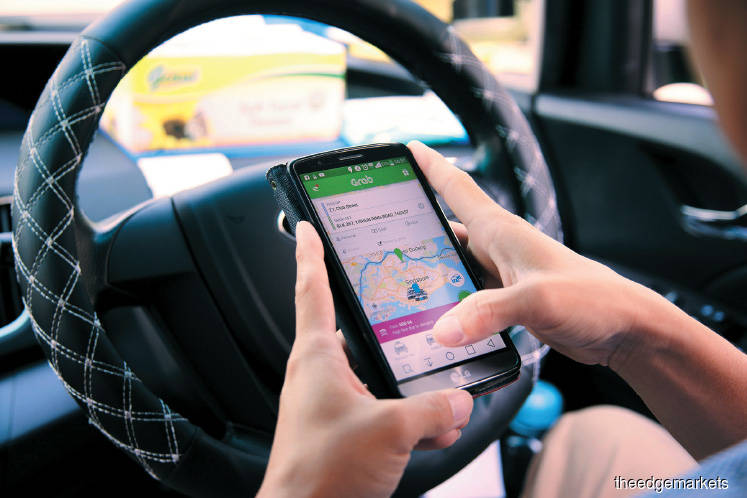 PUTRAJAYA: The government is studying the risk of monopoly in the local e-hailing service market following Grab's merger with Uber's Southeast Asia division, Transport Minister Anthony Loke said yesterday. He said the study is being carried out through the Malaysia Competition Commission (MyCC).
"After the merger between Grab and Uber in March 2018, the Land Public Transport Commission (SPAD) received many complaints regarding Grab increasing their fares," he said. "Therefore, the government is studying the risk of having a monopoly e-hailing service."
Loke was speaking at a press conference to announce new rules governing the e-hailing service sector, meant to standardise requirements for ride-hailing service firms and taxi operators. The new rules take effect today but there will be a one-year moratorium before enforcement is taken.
Under the rules, it is compulsory for e-hailing companies to register with SPAD and pay a fixed fee.
Loke said the pre-requisites for an e-hailing and a taxi licence include registration by the Companies Commission Malaysia or Malaysia Co-operative Societies Commission.
Eligible vehicle brands must be certified to have at least three stars under the New Car Assessment Programme for Southeast Asian Countries (Asean NCAP).
"All three-year-old vehicles from the date they were registered with the Road Transport Department (JPJ) are required to undergo inspections by Puspakom Sdn Bhd at least once a year," he said.
He acknowledged that many complaints have been made against Puspakom on various issues, but observed it is the only option for now.
"Puspakom is another issue; we are looking into that. But I can't say anything right now because they have the concession, exclusive rights under the concession, so it is premature for me to say anything. Like it or not, right now they (Puspakom) are the only one that can do car inspections recognised by JPJ."
He added that e-hailing and taxi operators are required to insure the driver, vehicle, passengers and third parties.
Cap on commission
Loke also announced a ceiling on the commission and fare surcharges that can be collected by e-hailing companies. The maximum commission from taxi drivers is 10%, while for private drivers it is 20%.
He said drivers have complained about the commission charged by e-hailing companies, which could go as high as 25% based on their fares.
"As a government, we come out with the regulation [and] as a business entity, they have to abide. Otherwise, they shouldn't apply for the licence.
"We cannot wait for all the companies to agree before implementing; that is not the government's role. Our role is to strike a balance and ensure everyone has a level playing field."
Loke said e-hailing companies could generate a "reasonable" profit even with the new commission cap.
"Business is about profitability. If they (e-hailing companies) think it is profitable, they will continue their investment. If they think it is not, they can pull out. For e-hailing companies, I think [a] 20% [commission] is reasonable."
Meanwhile, Loke said in a further effort to standardise e-hailing and taxi regulatory requirements, the drivers are required to undertake a six-hour training module, which will cost RM200 per driver.
He said the training module can be provided by any taxi company, driving institute or training company commissioned by SPAD.
Additionally, Loke said e-hailing drivers — just like taxi drivers — are now required to apply for public service vehicle licence.
The minister said the government intends to encourage more taxi drivers to participate in e-hailing services. Hence, he said Putrajaya will provide a government grant of RM5,000 for existing taxi drivers intending to participate in the e-hailing industry, to buy new or used vehicles.
"Meanwhile, taxi drivers, whose contracts with taxi companies are about to end, will also be given a RM5,000 government grant for them to buy a new vehicle should they intend to remain as taxi drivers by using their personal taxi licence.
"The government wishes to ensure the land transport industry is healthy, whereby operators and drivers in the taxi and e-hailing industries can do business and generate income in harmony, while providing affordable and safe transportation services to the people."