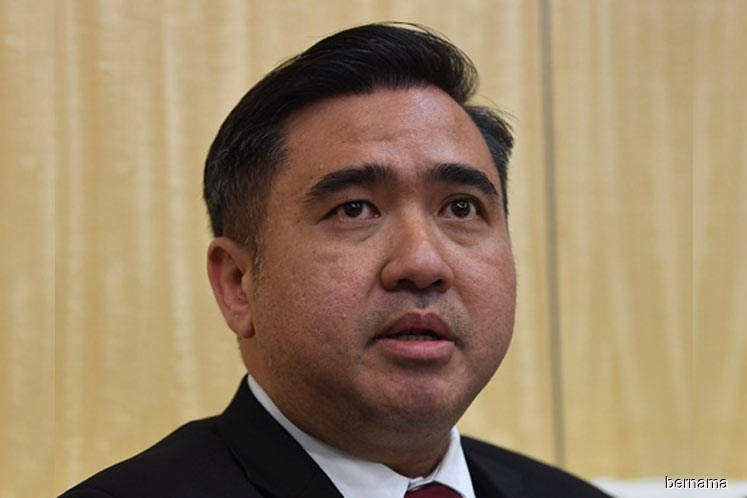 PUTRAJAYA (July 11): E-hailing players must comply with a set of regulations newly laid down by the Transport Ministry, but will be accorded a one-year moratorium before enforcement action is taken as the government moves to create a level playing field with the taxi industry.
At a press conference after a five-hour cabinet meeting today, Transport Minister Anthony Loke Siew Fook said the new rules will take effect from tomorrow (July 12) and serve to standardise requirements for both e-hailing and taxi operators.
Loke said both will be governed under the Land Public Transport (Amendment) Act 2017 and Commercial Vehicles Licensing Board (Amendment) Act 2017 beginning from July 12 onwards, and that it is compulsory for e-hailing companies to register with the Land Public Transport Commission (SPAD) and pay a fixed fee.
According to Loke, a pre-requisite for an e-hailing and taxi licence includes registration by either the Companies Commission Malaysia or Malaysia Co-operative Societies Commission.
Moreover, eligible vehicle brands must be certified to have at least three stars under the New Car Assessment Programme for Southeast Asian Countries (Asean NCAP).
"All three-year-old vehicles from the date they were registered with the Road Transport Department (JPJ) are required to undertake inspection with PUSPAKOM Sdn Bhd at least once a year. Note that the inspection fee with PUSPAKOM is RM55 every time," he said.
He acknowledged that many complaints have been made against PUSPAKOM on various issues, but observed it is the only option at this juncture. "Puspakom is another issue, we are looking into that. But I can't say anything right now because they have the concession, exclusive rights under the concession, so it is premature for me to say anything. Like it or not, right now they (Puspakom) are the only one you can do car inspections (that are) recognised by JPJ."
Loke also pointed out that e-hailing and taxi operators are required to insure the driver, vehicle, passenger(s) and third parties.