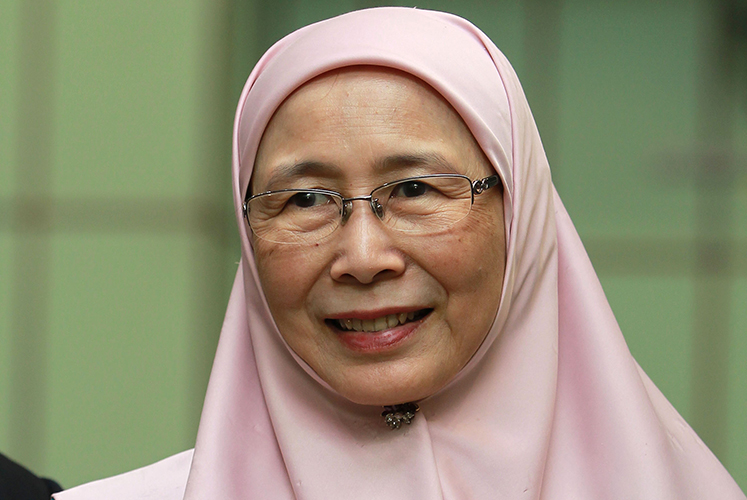 TUARAN (July 22): The federal government will make adjustments to channel the oil royalty to the petroleum producing states in the country, said Deputy Prime Minister Datuk Seri Dr Wan Azizah Wan Ismail.
She said the federal government is committed in fulfilling its promise to channel the oil royalty as it was contained in the Pakatan  Harapan (PH) manifesto during the 14th general election.
"The government will see how best to fulfill that pledge, including taking into account the country's revenue," she told reporters after officiating the "Whole Family Rejects Pornography" seminar at the Institute of Teacher Education, Kent campus, here today.
During the question-and-answer session in Parliament recently, Prime Minister Tun Dr Mahathir Mohamad had assured that the government would uphold its promises in the PH election manifesto and is committed in fulfilling them.
He said these include the pledge to give a 20% royalty to petroleum producing states in the country.