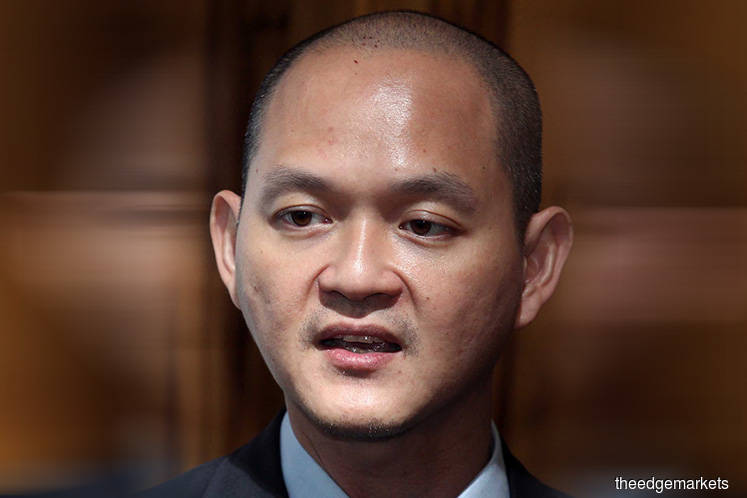 KUALA LUMPUR (March 13): Putrajaya is hoping that India would lower the import tariff for palm oil products further after concluding negotiations on the Regional Comprehensive Economic Partnership (RCEP), a move that could increase the demand for the commodity, said Deputy International Trade and Industry Minister Dr Ong Kian Ming.
"Matrade (Malaysia External Trade Development Corp) and other agencies are collaborating with each other to widen palm oil market access to other countries. Our main export country is not the European Union (EU), but India. What we have to do now is not just promoting our palm oil aggressively, but also discuss with parties like India to reduce tariff on palm oil," he said.
"Last year, India's tariff on palm oil was reduced from 45% to 40%, there are still room for further reduction from RCEP perspective," he added.
Ong was responding to Datuk Seri Ahmad Maslan's (BN-Pontian) question in Dewan Rakyat today, on the government's plan to widen market access for palm oil products.
The issue was brought up earlier by Datuk Seri Mustapa Mohamed (PH-Jeli), who asked the Ministry of International Trade and Industry (Miti) to state whether the government will submit a formal protest to the World Trade Organisation (WTO) regarding EU's proposal of banning the use of palm oil in biofuel from 2021.
Ong said the EU's Delegated Act on palm oil is still in discussion stage at the EU Commission.
"EU's Delegated Act has not been finalised, and has not being brought to the EU Parliament. Hence we will wait for more clarity before making any decision as part of our effort to justify our stance with countries that would be affected by this Delegated Act," he said.