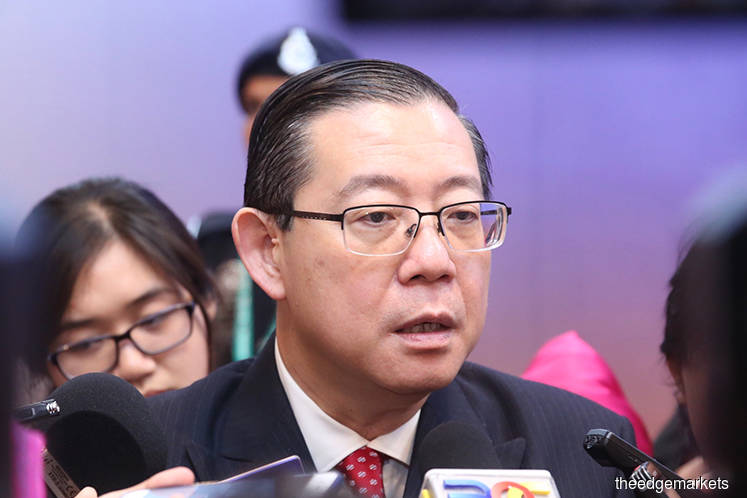 KUALA LUMPUR (Dec 10): The government will be pursuing legal action against Goldman Sachs Inc following its involvement in the multi-billion-ringgit scandal plaguing 1Malaysia Development Bhd (1MDB), said Finance Minister Lim Guan Eng.
"We are definitely going to take action, there's no dispute [that we are pursuing it] already. But I think the legal steps and procedure... we will leave it to the Attorney General (AG)," Lim told the press at the Parliament lobby here today.
He noted that the issue on Goldman Sachs will be dealt by the AG.
"Definitely, we are going to take action. But about the extent of the legal process, the best person to ask that will be the AG," Lim added.
Notably, it was previously reported that Malaysia has started to take legal actions against alleged perpetrators of the 1MDB fiasco, in which billions of ringgit has been alleged to be missing and misused for personal gains.
The case is being investigated in at least six countries, with the latest legal actions taken by the US government against Malaysian financier Low Taek Jho, who is also known as Jho Low, and other associated bankers.
The latest development underlining the scandal involved an indictment by the Department of Justice in October, accusing Jho Low and former Goldman Sachs bankers Tim Leissner and Ng Chong Hwa, commonly known as Roger Ng, of money laundering and corrupt practices related to 1MDB.
Leissner has pleaded guilty in federal court in the Eastern District of New York. Ng was arrested in Malaysia and is to be charged in the US, whereas Low has continued to evade arrest. His location is presently unknown.