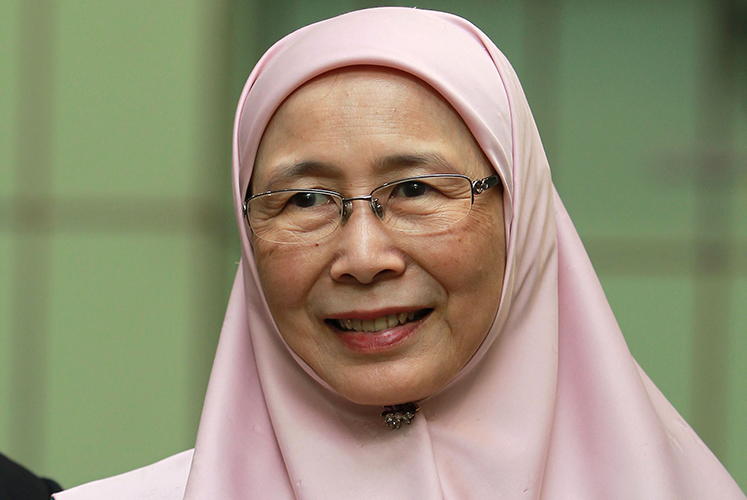 KUALA LUMPUR (April 4): The Government has accepted proposals from the Ministry of Domestic Trade and Consumer Affairs (KPDNHEP) to include standard chicken, grade C chicken egg, imported round cabbage, Indian Mackerel and coconut as controlled goods, and is now looking at ways to implement them.
Deputy Prime Minister Datuk Seri Dr Wan Azizah Wan Ismail, after chairing the National Cost of Living Action Council (NACCOL) meeting at Parliament here today, told the Press that the council will begin to collaborate with relevant Ministries to implement the proposals.
Minister of Domestic Trade and Consumer Affairs Datuk Seri Saifuddin Nasution Ismail, who was also present at the Press conference, clarified that the Ministry has yet to decide on whether to list these items as controlled goods only during festive seasons, or throughout the year.
"KPDNHEP presented two approaches to NACCOL. One is during the festive seasons when we already control goods, to add these five items and lengthen the control period. Say we used to impose control pricing for 15 days during Hari Raya, now we lengthen it to more than 15 days. The second approach is to list these five items as controlled goods throughout the year, but we haven't decided yet. We will study which is best for the country," he said.
Saifuddin also said he does not expect the addition of the five items to the controlled goods list to distort trading activities in the economy.
"Take vegetables; how many types of vegetable do we have in the market? Plenty. And we only listed one as a controlled item, so we don't think it will have any impact on trading. We have implemented controlled goods in the past. So far, no issues," he added.
Other than controlled goods, Dr Wan Azizah said the meeting today also talked about e-commerce, and acknowledged that trading through e-commerce channels could reduce costs and the involvement of middle man for consumer goods.
"Hence, the meeting decided to establish a National Action Committee on e-commerce. The meeting has instructed KPDNHEP to lead this effort with the objective of empowering e-Commerce system(s) and cashless payments in Malaysia.
"KPDNHEP will be the Ministry that enforces the laws and receive complaints from online business players," she said.