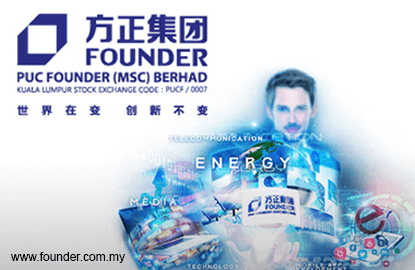 KUALA LUMPUR (June 28): PUC Founder (MSC) Bhd has teamed up with the Federation for Motor and Credit Company Association of Malaysia (FMC) to provide financing to independent car retailers, small car supermarkets and dealers.
In a statement, PUC Founder said its wholly-owned subsidiary Founder Pay Sdn Bhd (FPSB) signed a memorandum of understanding with FMC today to undertake the collaboration.
The group said a financing scheme developed by FPSB called 'Vehicle Stocking Advance Scheme' could further expand the group's business segment and generate more income.
The scheme, it added, would be used by vehicle dealers in Malaysia, who satisfy the criteria set by FPSB, as working capital.
FPSB said a feasibility study would be conducted to ascertain the scheme's commercial viability, and "create a win-win situation for both parties" that can enhance the used car industry.
FMC is a trade association established to safeguard the interest of car dealers and credit providers, and also helps to promote motor trade and its related credit and insurance businesses in Malaysia.
The association, which also intends to promote the motor credit business, has about 3,200 registered and active members from a total of 4,500 used car dealers nationwide.
PUC Founder group chief executive officer Hiew Wai Yoon said the group has obtained the Money Lending License approved by the Urban Wellbeing, Housing and Local Government Ministry.
"It is one big leap for us moving forward in the financial service segment. Through the VSA (vehicle stocking advance) scheme, we hope to further expand the business segment and generate more income for the group," Hiew said.
At 4.20pm, PUC Founder traded unchanged at 7 sen with 510,000 shares changing hands for a market capitalisation of RM70.39 million.