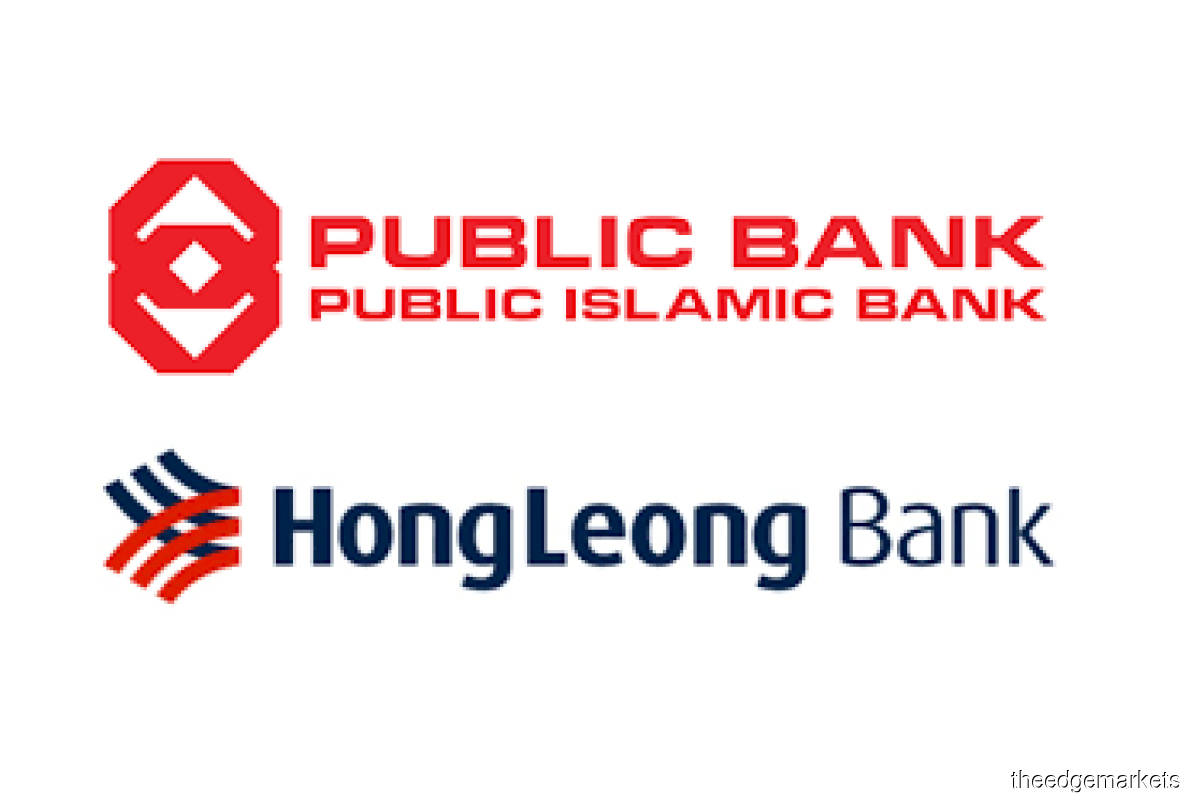 KUALA LUMPUR (Nov 19): Public Bank Bhd (PBB) and Hong Leong Bank Bhd (HLB) are among the top scorers for banks' defensiveness against credit risks, according to CGS-CIMB Research.
The research house said the total scores for PBB and HLB are the highest at 37 to 38 points versus 10 to 24 points for the other banks.
It said this shows a clear indication that the two banks are potentially the most defensive against any increase in the industry's gross impaired loan (GIL) in 2021 arising from the Covid-19 outbreak.
To address market concerns about the expected rise in GIL in 2021, CGS-CIMB Research analyst Winson Ng said there are five indicators to assess the bank's defensiveness including the peak GIL ratio in the past 20 years, collateral coverage, loan loss and total buffer coverage as well as loan exposure to residential mortgages.
"We advocate investors to take positions in PBB and HLB, which are our top picks for the sector, as we think that the NP (net profit) of both banks will be the least impacted among their peers should the industry's GIL ratio spike in 2021F," said Ng in a note dated Nov 18.
He said CGS-CIMB's findings reveal that collateral coverage for banks under its coverage is strong at an average of 79.3% in financial year 2021 (FY21) and FY22 while banks' provision buffers can cover up to 80.5% of a rise in GIL.
"Banks' robust coverage gives us comfort to retain our overweight rating on banks despite the expected rise in GIL in 2021F. A potential rerating catalyst for banks is the projected rebound in net profit growth to 14.8% in 2021F. Potential downside risks would be higher-than-expected 2021F GIL and provision," Ng noted.
Furthermore, Ng said the research house has also run stress tests on banks' FY21 net profits assuming that the GIL ratios are doubled at end-December 2021 from the levels at end-June 2020, and banks maintain a loan loss coverage — including regulatory reserve — of 80% at end-December 2021.
"The results from the stress test show the impact would be the smallest on the FY21F NP for three banks, namely PBB, HLB and BIMB (Bank Islam) as the total provision buffer of these banks can cover the additional provisioning from the doubling of their GIL ratios," he added.
Going forward, the research house has "add" call on RHB Bank as it expects the new bancatakaful agreement to drive its income growth in FY21 ending Dec 31, 2021.
CGS-CIMB also has "add" call for AmBank (AMMB Holdings Bhd) due to its attractive valuation of 7.1 times calendar year of 2021 price-to-earnings.
At the time of writing, shares in HLB declined 76 sen or 4.27% to RM17.02, valuing it at RM36.81 billion, meanwhile AMMB fell four sen or 1.19% to RM3.33 with a market value of RM10.07 billion and Public Bank dipped 2.41% or 46 sen to RM18.60, for a market capitalisation of RM72.21 billion.