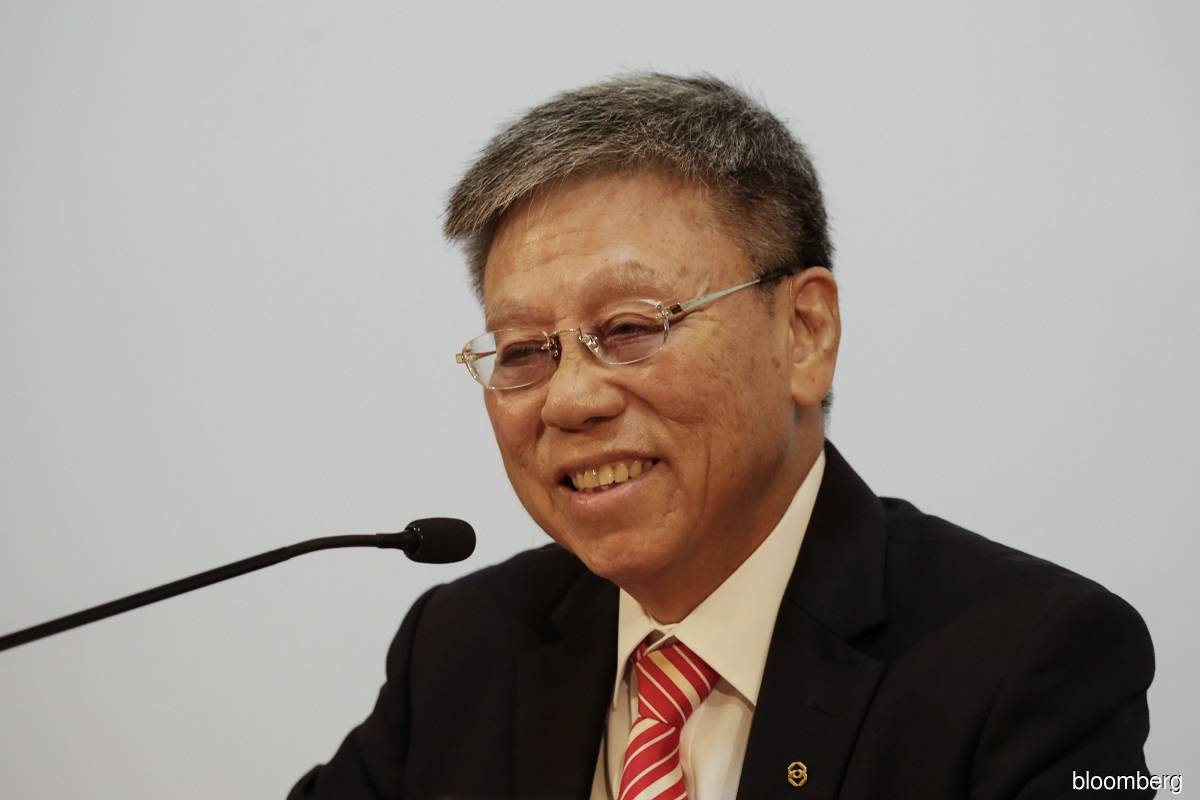 KUALA LUMPUR (July 14): Public Bank Bhd will not be able to escape unscathed from the severe impact of Covid-19 pandemic, but the banking group will weather the storm.
"With the impact of the pandemic on the economy and employment market likely to persist after the moratorium period ends, Public Bank's asset quality is expected to be affected and [non-performing loan (NPL)] provisions will increase," said the banking group's managing director and chief executive officer Tan Sri Tay Ah Lek.
However, he gives assurance that the impact on the banking group's asset quality will be "manageable".
"However, the government and Bank Negara Malaysia's (BNM) financial and monetary assistance will help to mitigate the downside risks. 
"With these assistance measures in place, coupled with Public Bank's prudent lending policy and resilient credit portfolio, Public Bank expects the adverse pressure on its asset quality will be manageable," said Tay.
Tay noted that Public Bank's gross impaired loan ratio is expected to remain low, pointing that its large reserves for loan losses will help cushion any potential higher credit charges.
Public Bank, which is liked by investors for its asset quality, saw its impaired loan ratio improve to 0.46% as at March 31, 2020 from 0.49% on Dec 31, 2019.
A head of research at a foreign house said Public Bank continues to "stand out" among the banks.
"It is the only bank willing to commit to a ROE target of more than 10% and dividend payout despite the sector headwinds. The credit cost guidance from them of 15bps is unbelievably low versus Maybank's (Malayan Banking Bhd) 75-100bps and CIMB Bank's 100-120bps," he noted.
"Its main weakness is the lack of presence on digital banking platforms. Other banks with better digital footprint grow low-cost deposits a lot faster than Public Bank, for example RHB Bank," he added.
Nonetheless, Public Bank is upping its digital game.
Tay shared with The Edge that the banking group will be launching a digital application to facilitate loan applications and approvals before the end of this month.
"This initiative will enable a more simplified, efficient and effective application and approval process of repayment plans for its customers," he said.
Tay noted that Public Bank has been proactive in reaching out to its customers to understand their financial situations after the moratorium period ends.
"For customers who need further financial assistance, Public Bank will offer repayment plans or loan restructuring and rescheduling, which is customised based on each customer's needs and financial situation.
"Public Bank will ensure its repayment plans will be catered for all customers and their needs are being addressed upon expiration of the loan moratorium," he added.
Apart from loan restructuring and rescheduling, Tay shared that Public Bank is also an active financial institution helping the small and medium enterprises (SMEs) obtain financing assistance.
Under the Special Relief Facility initiated by BNM, Public Bank has approved more than RM1.7 billion to about 8,000 SME customers to date.