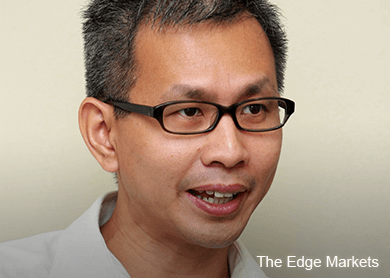 KUALA LUMPUR: Stop giving excuses and tell us when the statutory financial audit of debt-ridden 1Malaysia Development Bhd's (1MDB) accounts for the financial year ended March 31, 2015 (FY15) will begin, federal lawmaker Tony Pua demanded of 1MDB president and group executive director Arul Kanda Kandasamy yesterday.
Pua's statement came after Arul issued a denial that its auditor Deloitte had yet to begin auditing the accounts of 1MDB. Arul said the audit of 1MDB's subsidiary Edra Global Energy had already begun.
Arul said Pua's allegations that the Ministry of Finance (MoF) and company directors are refusing to allow Deloitte to audit 1MDB were "absolutely incorrect and untrue".
"The board and management of 1MDB met Deloitte as early as February 2015 to discuss the commencement of an audit after the financial year-end of March 31, 2015. In fact, the audit of a major 1MDB subsidiary, Edra Global, has already commenced and is well under way," he said.
"1MDB is currently undergoing a thorough review and investigation of its accounts by the National Audit Department. Management time is fully focused on this, given the significant public interest to complete the review as soon as possible," he added.
Arul's vehement denial was in response to Pua's earlier statement yesterday calling on Prime Minister Datuk Seri Najib Razak to explain why Putrajaya had yet to direct Deloitte to audit the accounts of 1MDB, more than two months after its FY15 ended.
Following Arul's denial, Pua said in his second statement: "Unfortunately, Arul's commendably immediate denial misses the point and is an attempted misdirection ... I asked about 'the holding company', 1MDB, where all the controversy over its funds, cash flow problems and alleged misappropriations lie, but Arul tells us that the audit has commenced on its subsidiary."
Pua also said the Auditor General's review of 1MDB's past financial statements "does not in any way justify the fact that the statutory audit for 1MDB has not commenced".
"These are two different and independent processes which surely a multi-billion ringgit public-interest company cannot afford to neglect," he said.
This article first appeared in The Edge Financial Daily, on June 12, 2015.