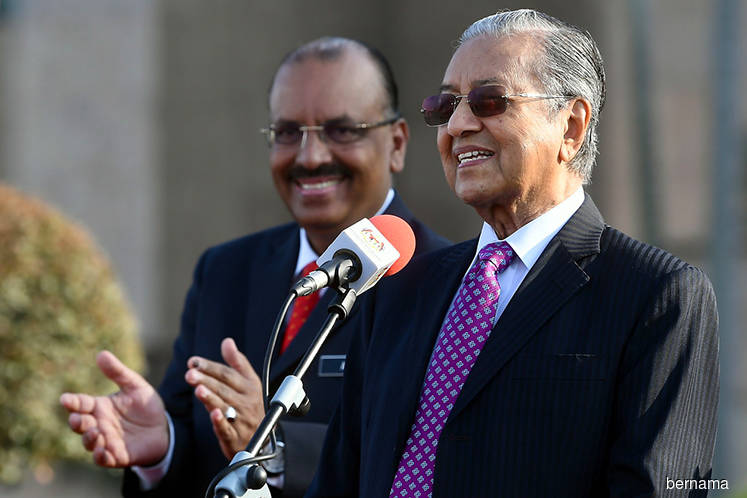 KUALA LUMPUR (Aug 14): Permanent residents aged 60 years and above will be granted citizenship upon application, said Prime Minister Tun Dr Mahathir Mohamad.
Dr Mahathir said the government will grant citizenship to those who fall under this category directly, though the authority might require "some time" to issue the blue MyKad to them.
"Yesterday, we made a decision after meeting with all the Indian representatives within Pakatan Harapan, including 14 members of parliament, 21 state assemblymen, and two senators.
"The meeting was to discuss a promise made by the coalition in its manifesto, which is to resolve Indian citizenship, for those who are holding the Permanent Resident Card, [the] Red Card, totalling 3,407," he told reporters at Parliament today.
"These people that are aged over 60 years, we will give them the Blue Card directly, they will be regarded as citizens. Those who are younger, at least one of their parents must be Malaysian, and they must be born in the country, to be a Malaysia citizen — that's same as everyone else, not just Indian," he added.
Dr Mahathir added that according to the Federal Constitution, those who intend to obtain citizenship are required to prove 10 years of having resided in the country out of the past 12 years, and to go through a basic language test on Bahasa Malaysia.