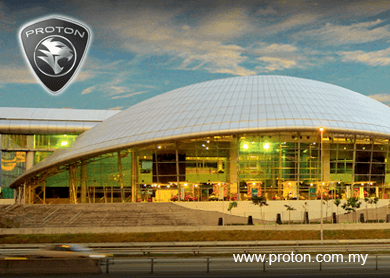 PETALING JAYA (Dec 24): The Malaysian Automotive Institute (MAI) has projected the combined market share of national car brands Proton and Perodua will increase to 52% in 2015 from 48% this year.
In a statement, MAI CEO Madani Sahari said this was based on new models and variant planning of the national car companies as well as the potential attractiveness of the models and variants.
The national cars captured around 48% of the market share as at end-November. "We forecast the same for December 2014," he added.
According to an MIDF Research note on Monday, non-national brands constitute 52.9% of the market share.
Madani said MAI had also forecasted a total industry volume (TIV) of 700,000 units in 2015 but as the forecast was conducted in October, after analysing the TIV as at September 2014, current economic factors were not considered.
"During that time, the current issue of low crude oil price and depreciation of ringgit against the US dollar were not considered," he said. "We are currently re-running our TIV forecast modelling and taking into consideration the TIV for the last quarter of 2014 and other economic factors.
"We plan to release the new TIV forecast for 2015 in early January," he added.
On implementation of the Goods and Services Tax (GST) at 6% in April next year, he was uncertain of whether it would dampen consumer sentiment for big-ticket items such as cars.
"Some consumers will wait and see while others will not," he said.
"I think this is a natural process. It is a free market and the consumers have every right to choose what they want," he added.
He said the situation is being closely monitored by the original equipment manufacturers (OEMs) and the OEMs normally adjust their marketing plans accordingly.
He said in this way, consumers stand to benefit from the implementation of the GST.
On low crude oil prices, Madani said MAI is currently studying its long-term effects on the sector.
"Generally, there is mixed reaction. The domestic automotive industry uses both US dollar and yen for their international transactions," he said. "While the ringgit depreciates against US dollar, it appreciates against yen.
"The study that MAI undertakes is meant to interpret the extent of the US dollar impact across the supply chain and its significance area-by-area," he added.