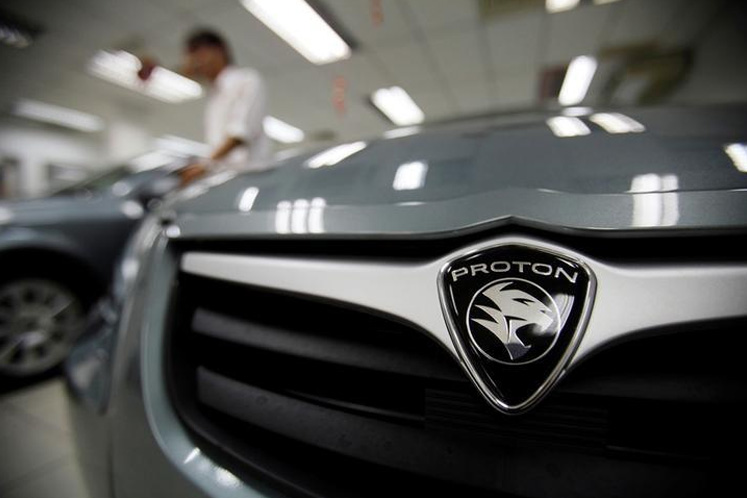 KUALA LUMPUR (Oct 2): Proton Holdings Bhd is keen to revive the long-stalled idea of establishing an Asean car brand within the next five years, said International Trade and Industry Minister Datuk Seri Mustapa Mohamed.  
Describing it as "a beautiful idea", Mustapa said the five-year timeline for Proton to kickstart the regional car manufacturing project is "quite reasonable."
"We will start that conversation again," the minister said, noting that the idea needs to be agreed to by other Asean countries as well.
Speaking to reporters after attending the Khazanah Megatrend Forum 2017 today, Mustapa said the Asean car concept could receive a boost from the recent appointment of Dr Li Chunrong as the chief executive officer of the national carmaker's manufacturing arm, Perusahaan Otomobil Nasional Sdn Bhd.
Li was nominated by Zhejiang Geely Holdings Group's, the second largest shareholder in Proton with a 49.9% stake.
Zhejiang Geely's entry as Proton's strategic foreign investor was part of an ultimatum by the government to make the national carmaker a viable and competitive business at the international level.
On whether the government will be able to launch the Asean car by the next five years, Mustapa said: "It is not that easy obviously."
"You need an agreement with all the Asean countries. Then there is an issue of local content, vendor and components, etc," Mustapa said, adding that "a lot of issues need to be ironed out first."
As to why the Asean car project has stayed stagnant since it was last mooted in 2015, Mustapa said, "Proton wasn't ready at the time."
In 2015, Proton had inked a Memorandum of Understanding with PT Adiperkasa Citra Lestari to develop Indonesia's national car brand and pursue "business opportunities between both companies" in making the Asean Car.