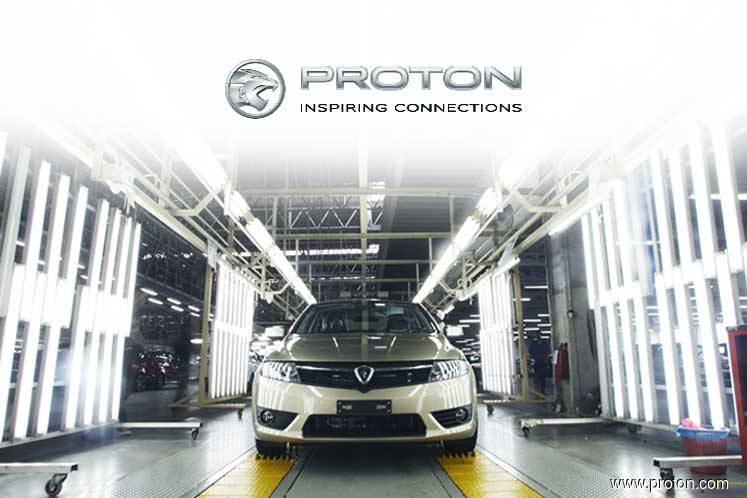 KUALA LUMPUR (July 2): Proton Holdings Bhd sold 9,623 vehicles in June, a 69.5% increase from May, which it attributed to the sales tax waivers and pent-up demand that have driven total industry volume (TIV) ahead of 2019 numbers.
In a statement, the national carmaker said its June sales also represented a 26.3% rise on a yearly basis, and mark its second-best sales month in 2020.
Year to date, Proton's market share now stands at 21.2%. For the first half of the year (1H20), its market share increased by 6.5% year-on-year, while its overall volume gap shrank to 14.6%, which Proton claimed is nearly three times better than the best rival brand.
The auto marque noted that the Proton Saga car drove its greater sales, with the model posting its best sales performance in 70 months since August 2014.
Last month, 4,447 units were sold, compared to the previous record of 4,274 units sold in October 2019.
Meanwhile, the X70 maintained its position as the best-selling C segment SUV in Malaysia, with 1,909 units sold.
It is also the overall best-selling SUV in 1H20.
The Proton Persona retained its position as the best-selling B-segment sedan for the second consecutive month.
Proton noted that despite losing over two months of sales this year due to the Movement Control Order (MCO), its cumulative volume is 25.1% above 2019.
Proton added that its Exora model remained at the top of the C-segment MPV market while its Iriz was third place in the B-segment hatchback category.
"Proton's sales in the first full month of business since February have been encouraging. While we remain cautiously optimistic for the second half of 2020, the demand for Malaysian cars in general and Proton vehicles in particular points towards increased consumer confidence in our products. This interest has also been buoyed by the recently announced sales tax holiday which, in our opinion, has stimulated demand," said Proton Edar Sdn Bhd chief executive officer Roslan Abdullah.
"The second half of the year will be a busy one and kicking things off will be our 35th-anniversary celebration for the Proton Saga. We hope to use the occasion as a springboard for other activities this year as we continue our efforts to redefine Proton's customer experience via a mix of 3S/4S outlets and innovative new products," he added.
To recap, the government had announced on June 5 that the 10% sales tax on complete knock-down (CKD) passenger vehicles would be waived completely from June 15, 2020 to Dec 31, 2020. For completely built-up (CBU) passenger vehicles, the tax would be halved to 5% during the same period.
Shares in Proton's parent company DRB-Hicom Bhd were down 0.58% or a sen lower at RM1.72, valuing it at some RM3.33 billion at 11.43am. It saw some 197,300 shares done.