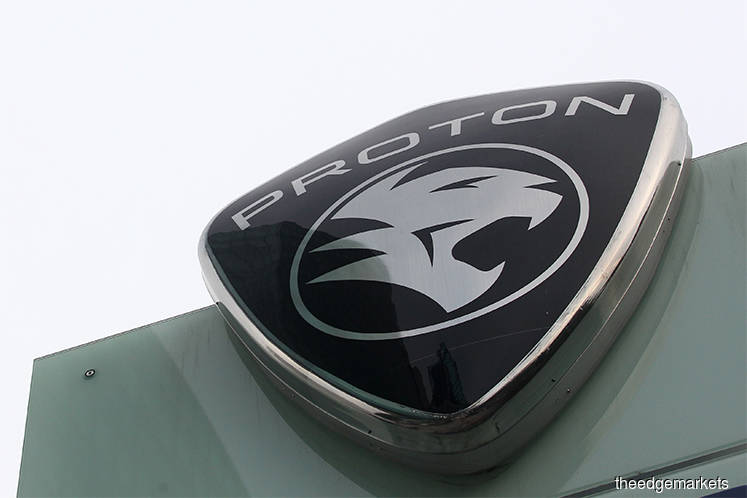 KUALA LUMPUR (Dec 26): National car maker Proton has signed an Energy Performance Contract (EPC) with UEM Edgenta Bhd to manage and implement energy efficient initiatives over a period of seven years.
The contract with the asset management and infrastructure solutions company is expected to save at least 13% in total energy consumption across two of Proton's facilities.
This includes at least 30% of total energy consumption at Proton's Centre of Excellence (COE) located at the Sime UEP Industrial Park, as well as 10% of total energy consumption at its Tanjung Malim plant, which are expected to translate into savings of no less than RM3 million per annum, and equates to 4,800kg of greenhouse gas emission per year.
In a joint statement today, UEM Edgenta said it will be optimising these two facilities to achieve its energy efficient initiatives.
"The optimisation initiatives include lighting retrofit, chiller replacement, installation & optimisation of Compressed Air System and installation of a Cloud and IOT sensor-based Energy Monitoring System at both facilities. It also includes a comprehensive maintenance and service on all equipment under the contract," the statement read.
In addition to the environment factor, this initiative is also expected to reduce Proton's overall operational costs, once the automaker increases its operational hours due to the expected increase in car production volume, which will start next year.
UEM Edgenta managing director Datuk Azmir Merican said going green and being environmentally and socially responsible is not only the right thing to do but also makes good financial sense.
"The EPC concept of shared savings helps companies overcome upfront capital commitment with fast results. UEM Edgenta is committed towards bringing advanced technology and solutions to drive sustainability, energy savings, and cost savings for the national car maker," he said.
Proton chief executive officer Dr Li Chunrong said: "One of the key principles of Industry 4.0 is the importance of making better things while making things better — and this initiative will not only allow Proton to grow in a positive manner via our plant expansion as well as product development, but it allows us to do so in a way where we reduce our overall carbon footprint.
"This is in line with our forward direction of using technology to grow Proton's overall presence in the region."