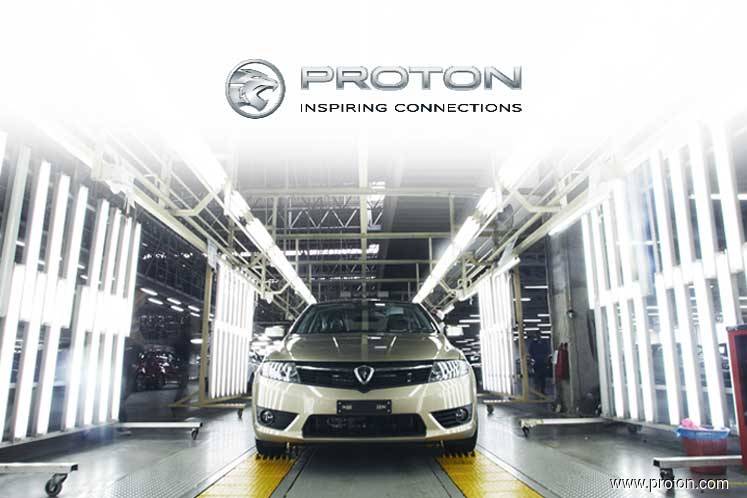 KUALA LUMPUR (Jan 2): Proton Holdings Bhd, the 50.1%-owned unit of DRB-Hicom Bhd, sold 100,821 units of vehicles in 2019 — the first time it breached the 100,000-mark since 2015.
In a statement today, the group said it eyes an even better 2020, by improving sales reach and customer service to compliment the improved product quality and model range that have helped secure more customers this year.
Proton sold its one hundred-thousandth car for 2019 in December. It went on to record the highest monthly sale with 11,117 units, up 112% year-on-year over the corresponding month in 2018.
"This is equivalent to a 20.5% share of total-industry-volume in December and also the first time the company has sold more than 11,000 cars in a month since July 2014," Proton said.
For 2019 as a whole, Proton's sale was up 55.7% on-year — giving it the highest sales growth for the top-five automotive brands in Malaysia. Overall market share for the year is estimated to be at 16.7%, the highest figure since 2014.
Proton's sales in 2019 were driven by three models: the Proton X70 SUV, Proton Saga A-segment sedan, and Proton Persona B-level sedan.
Proton X70, the first model to be jointly developed by Proton and Chinese automaker Geely, saw 26,331 units sold in 2019 to clench the segment leader position.
Meanwhile, Proton Saga saw 3,892 units sold in December to close the year with a 36% increase to 38,144 units. Sales volume for Proton Persona, too, rose 29% on-year to close 2019 with 21,876 units. It saw 3,384 units sold in December.
Among other models, Proton Iriz saw its full-year sale almost double following the launch of the updated 2019 model in April, while the Exora, which was revamped in May, saw a 40% sales growth to close the year as the best-selling C-segment MPV.
"The sales results prove we are on the right track and the decision to introduce four models in 2019 with intelligent features has been warmly received by car buyers," said Proton chief executive officer Dr Li Chunrong.
"At the same time, we also focused on improving the quality of our products and as at the end of 2019, our internal quality audit GCPA (Global Customer Product Audit) score is 1190 points, an improvement of over six times compared to 2017 when we first started using the measurement (to carry out product quality audits).
"This is also a better quality score than Geely currently has, proving the success of our efforts," Li added.
Moving on, Proton will continue to grow its sales network from the 120 3S (sales, service and spare parts) and 4S (sales, service, spare parts and body and paint services) outlets in operations as at end-2019.
"In 2020, we will continue to invest heavily in outlet growth and training programmes to ensure our customers can experience an exemplary level of customer service.
"Combined with our updated model range and improved product quality, Proton will be in a position to post even better numbers this year," Li added.