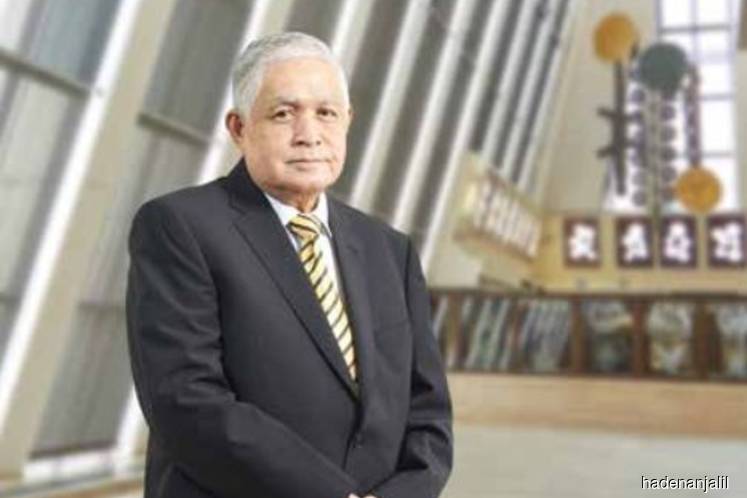 KUALA LUMPUR (Sept 18): Protasco Bhd announced today the demise of its chairman, Tan Sri Dr Hadenan Jalil, who was also Malaysia's Auditor-General (AG) from 2000 to 2006.
Hadenan passed away at the age of 73, according to the group's filing with the stock exchange. No successor has been named so far.
Hadenan had been chairman and a director of Protasco Bhd since April 2010, according to the group's annual report.
He began his 36-year long career in public service in 1970 as an assistant secretary in the Budget division of the Malaysian Administrative And Diplomatic Services in the Ministry of Finance.
He then went on to assume various positions such as Principal Assistant Secretary, Tax Division; Deputy Secretary, Economic Division; Deputy Secretary, Finance Division and Secretary, Finance Division until 1998.
Hadenan was Deputy Secretary General (Trade) at the Ministry of International Trade and Industry from 1998 to 1999 and Secretary General at the Ministry of Works from 1999 to 2000, before assuming the role as AG.
Hadenan was also the chairman of the Operations Review Panel, Malaysian Anti-Corruption Commission (MACC) until February 2015 and the chairman of ICB Islamic Bank Ltd Bangladesh until June 2014 as stated in the company's annual report.
Additionally, he chaired PNB Commercial Sdn Bhd and its subsidiaries, PG Hotel Sdn Bhd and held directorships at Malayan Banking Berhad and Maybank Islamic Berhad.
He was also a member of the economic advisory council in Melaka, besides being a director at Universiti Tun Abdul Razak Sdn Bhd, a member of the advisory board of MACC before his passing.
Protasco shares edged up one sen to close at 25 sen today, valuing the group at RM121.72 million.