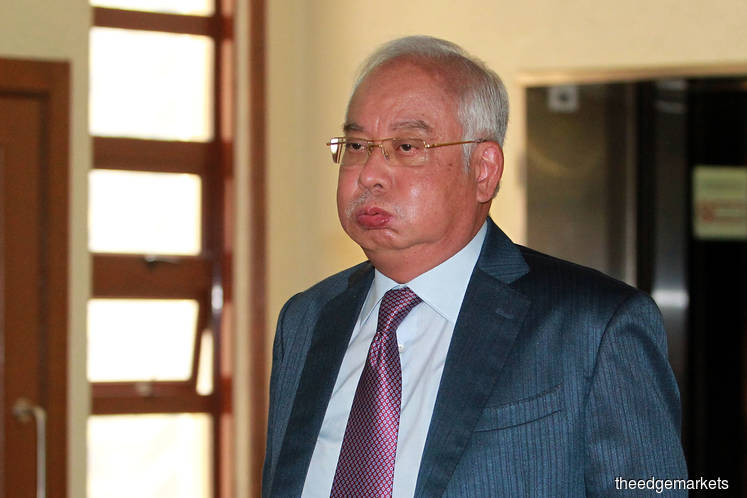 KUALA LUMPUR (May 2): The High Court was told that the motion to vacate the 1Malaysia Development Bhd (1MDB) trial was to prevent the trial on SRC International Sdn Bhd from being left hanging.
Attorney General (AG) Tommy Thomas also told High Court Judge Collin Lawrence Sequerah that the original 14-day hearing period allotted to the 1MDB trial, which the AG's Chambers categorised as the Tanore case, is not sufficient.
"We (the prosecution) do not want the SRC International trial be left hanging. There are 40 volumes of documents and about 45 to 50 witnesses scheduled to testify in the (Tanore) case. We do not want part-heard trials," said the AG, while proposing that a mention date be fixed on June 21 to report to the court.
Justice Sequerah then asked for a commitment on the length of the SRC prosecution.
Thomas says May 10, the final day now allotted for the SRC hearing, would be the 19th day and by June 21, or the 33rd day, the case is expected to be near its completion.
Justice Sequerah noted that this is the second time he is being asked to vacate the dates for 1MDB hearing and wanted to know the estimation when the prosecution in SRC may finish.
The judge said the 1MDB hearing is also a public interest case, which is equally important as the SRC hearing, and he had vacated other cases like murder and drug trafficking cases to give priority to the 1MDB case.
Therefore, Justice Sequerah said he wants a commitment by all parties on the length of SRC hearing as well as the estimated time needed for the hearing of 1MDB case.