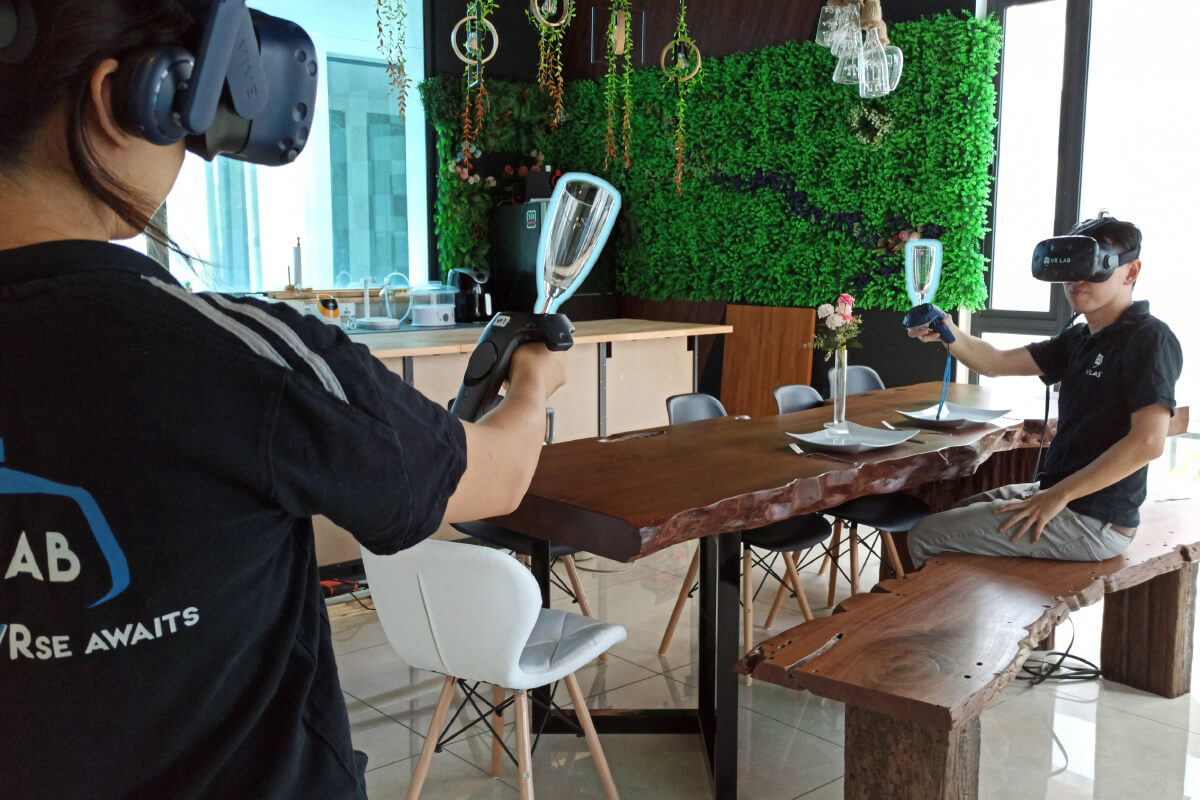 Proptech (short for property technology) has been a buzzword in the real estate industry, both in Malaysia and around the world, in recent years. Broadly, it describes the application of technology in the property industry, with proptech start-ups becoming visible across the real estate value chain. Using IT, the goal of proptech is to make the buying, selling, owning, renting and management of properties easier and more efficient.
Globally, the technologies that are driving proptech and have the potential of disrupting the industry (if they haven't already) include big data, artificial intelligence (AI) and machine learning, virtual reality (VR) and augmented reality (AR), the Internet of Things (IoT), 5G and blockchain.
The advent of proptech in Malaysia can be traced back to the early 2000s with the emergence of property-listing platforms such as iProperty and PropertyGuru that connect owners and landlords with buyers and tenants. These property-listing websites are considered Proptech 1.0, says Malaysia Proptech Association president Elizabeth Siew.
 "Today, we are midway through Proptech 2.0," she adds, pointing out that although the proptech industry encompasses the property value chain — reflected also in the association's membership — the level of disruption to each vertical varies.
Proptech verticals include areas of planning and building, buying and selling, financing and operating and managing properties. One of the questions that are often asked is the extent to which proptech is disrupting the real estate industry, and whether technology will replace conventional approaches.
VR Lab Bhd, for one, is hoping to disrupt the traditional approach to selling properties by creating virtual show units, which prospective buyers can check out at either the developer's sales gallery or in the comfort of their homes. "I would say that it is better than viewing a show unit because when you visit a show unit, all you see is the internal layout," says VR Lab co-founder and CEO Datin Shireen Tan.
Using VR allows prospective buyers to check out the other parts of the development as well as, for example, the swimming pool and other facilities, she adds. For a condo development, where the view is often the selling point, potential buyers can see the actual view from the unit of their choice and switch floors to get a more desirable view.
"You won't need to imagine if you will be able to see the Twin Towers from your balcony, for example — what you see in the VR experience is what you get. One of the pain points that buyers often face is that expectations do not match reality. With VR, we address that," says Tan.
The company rolled out its VR-based solution called V-Prop Touch in August 2017. That year, the company secured UEM Sunrise Bhd as its first property client and built a VR showroom for the company's new high-rise development in the Klang Valley. In addition to allowing prospective buyers to "view" the property in a VR environment, VR Lab also worked with UEM Sunrise to launch the development concurrently in Johor Baru, Penang, Singapore and Hong Kong.
The feedback was very positive, says Tan, pointing out that because potential buyers could 'see' the view they were getting, many opted for units on higher floors, which command a higher price tag. "Typically, the units on the lower floors would be sold first. But in this instance, it was the other way around."
The property sector has traditionally been slow to adopt new technologies. However, proptech proponents such as Siew believe that the industry is long overdue for a change, especially where big data and data analytics are concerned.
"Big data is not new. Developers have been pressuring the relevant authorities such as the National Property Information Centre for data that can be used when planning new townships and products," says Siew. The issue, though, has become more relevant now, given the number of unsold properties in the country.
Data on buying and selling trends, the demographics of the population and the traffic in specific areas can not only address the mismatch between supply and demand but also offer insights into prices, home value trends and the potential value of certain addresses.
Changing demographics driving proptech solutions
Although technology is seen as the driver behind the property industry's move online, it is just part of the story. One significant consideration is the changing demographics of the property buyer.
Siew points out that today's property buyers are no longer looking for a home to own and occupy for 20 to 30 years, as was the case with their parents or grandparents. "For those in their twenties, the commitment to an asset is short. So, perhaps the tenure of home ownership could be like that of a car — you own a property for five years then you switch to another. So home switching could happen." More people, she reckons, would be inclined to rent rather than own, making rent-to-own schemes a flexible choice for many.
The growing number of gig economy workers also means that many prospective property buyers will not be deriving income from a fixed source. "They may have the money but they cannot prove that they have a stable source of income. In the eyes of conventional financial institutions, they may not be bankable," says Siew.
This creates opportunities for peer-to-peer (P2P) property financing and property crowdfunding players. Apart from having a source of financing, prospective buyers who want a taste of the property investment scene but do not have the budget to invest in big-ticket properties can get a foot in the door by becoming a P2P lender.
Similarly motivated investors also have the option of fractional ownership of properties. Not unlike timeshares in leisure properties, where there are multiple property owners of a unit, technology takes this a step further by digitising the asset.
Seen as one of the latest expressions of proptech (dubbed Proptech 3.0), the digitisation of an asset means the rights to an asset are converted into digital tokens on a blockchain. A  token represents a share or a fraction of the property, and investors can buy or sell tokens on online marketplaces.
Smart building solutions
BNetworks Sdn Bhd CEO Tharmaindran Gannasin says the lifestyle, comfort, safety and security requirements of potential property buyers are driving property developers to infuse as much technology as possible into their developments. "When we pitch to our clients, who are primarily property developers, we look at the requirements of prospective buyers. These include security, keyless or remote access, apps for their entertainment needs, and homes that can learn the behaviour of the owner."
And this is where IoT comes in. Simply put, it is a network of connected smart devices. In a home, these would include smart household appliances as well as smart security, air-conditioning, heating and ventilation systems, all of which are connected on a single platform. Using the same principle, connected homes can be expanded to whole townships and even cities, giving rise to what has been termed as smart cities.
The widespread adoption of IoT, however, has faced some stumbling blocks, one of which is the interoperability of the smart devices. BNetworks addresses this issue with its product bWave.
Launched in 2017, bWave is a gateway that connects to IoT devices from various wireless standards, protocols or technologies. It allows BNetworks to design and build a range of IoT solutions for its clients, including for automation, climate control, safety and security, entertainment, energy management and surveillance.
The company's clients include IJM Land Bhd, Gamuda Land Bhd, Mah Sing Group Bhd, OSK Property Holdings Bhd and E&O Bhd.
That some 50% to 60% of new property purchasers are investors is also facilitating a bigger shift towards IoT in property. "These are investors who purchase properties for the co-living and short-term rental market. So, their biggest consideration is the management of these investments.
"These owners want properties that have an end-to-end management system and this is achieved using IoT solutions. For example, if you lease out a property on a short-term basis, you would want to be able to ensure that the security is robust, that there is a keyless or digital entry so you won't need to be physically present to hand over the keys. You would also want an energy management solution to monitor the amount of electricity being used, as well as an automated notification to the cleaning company to clean the unit once the guest has checked out," says Tharma.
Covid-19's effect on proptech
As is the case with other sectors, the Covid-19 pandemic and restrictions on movement have impacted proptech players. For one, the restrictions on movement have accelerated the digitisation of the property sales, says Siew.
Property listing and property viewing were already common pre-pandemic. During the Movement Control Order (MCO) period, bookings also took place on real-time online booking platforms, she says. Payments were made via payment gateways while loans submissions were done online and contracts and signatures went digital.
Some segments of the property sector that were less enthused about digitisation also sought proptech solutions. "When we used to engage with the hotel industry, for example, digitisation was a nice-to-have and seen as expensive. But now, we are busy attending to new enquiries as building automation and contactless entry have become more important," says Tharma.
So-called smart hotels aren't the stuff of science fiction anymore, he adds. "A tourist arriving at the airport will receive a QR code on his phone. And upon arrival, there will no longer be a reception or check-in desk. Instead, there will be a check-in kiosk where the QR code will be scanned. The room door will be equipped with a smart-door lock, enabling contactless entry. And once in the room, a voice-activated system will allow you to access the entertainment system and a hotel app for the other services and amenities. There will also be IoT-enabled devices in the room to improve energy efficiency."
Such solutions not only reduce the building's energy use but also manpower costs, says Tharma.
For commercial properties, IoT solutions can enable the future-proofing of buildings. "When we talk about healthy, contactless buildings, there are opportunities, for example, in equipping the building with thermal cameras and having sterilisation in place as well as robotic vacuum cleaners, to name a few," he adds.
The pandemic is creating opportunities for AR and VR to disrupt the property viewing process because despite the restrictions on movement and closure of borders, prospective investors can still "view" properties.
However, the downside is the cost of the VR equipment (a VR headset and computer can cost about RM8,000), which was previously mitigated with the availability of VR outlets, says VR Lab's Tan. The company, for example, has eight such outlets in the country as well as collaborations at co-working spaces.
"But with the pandemic, there is a fear of sharing headsets. So in the meantime, we are looking at passive VR, where viewing can be done using mobile phones," she says. But this has limitations, in particular because of slow internet speeds.
But is proptech here to stay?
For proptech to thrive, the expedient rollout of 5G is important, say those in the industry. In VR's case, for example, Tan believes that 5G will enable greater adoption of the technology, which will eventually lead to cheaper hardware and the introduction of more VR innovations. A larger bandwidth will also be a plus for IoT, allowing more smart devices to be connected to the internet.
In addition, government regulations need to be amended to allow for, among others, e-signature on sales and purchase agreements as well as loan agreements. The government can play a role by offering incentives to developers and property owners that future-proof their buildings for business continuity, suggests Tharma.
Although the enthusiasm for proptech is apparent, there are those who feel that these disruptions to the property sector may be exaggerated. Siva Shanker, who is the CEO of Rahim & Co's real estate agency, believes that although there has been a proliferation of property-listing platforms, it is not a one-size-fits-all solution.
"Technology is important, but is there a concern that it has been over-hyped? Has it changed the way properties on the secondary market are sold? Perhaps in the past, you would have viewed a dozen properties in person. Today, with the property-listing platforms, this has been reduced to maybe two or three. But you would still go and check out the shortlisted properties in person," says the past president of the Malaysian Institute of Estate Agents.
Siva believes that although VR and AR have been successful in some instances, these technologies may not be everyone's cup of tea. And developers will continue to build show units as part of their marketing approach. "Perhaps, what will change is that they may just build one show unit for a particular phase and show the other layouts or models offered via VR.
"It is important to remember that unlike buying groceries online, property buying is a very personal experience, and a property sales gallery or show unit attracts potential buyers because people like walking through one. This is an industry that relies on human relationships and I don't think that will change," he says.  —By Sreerema Banoo