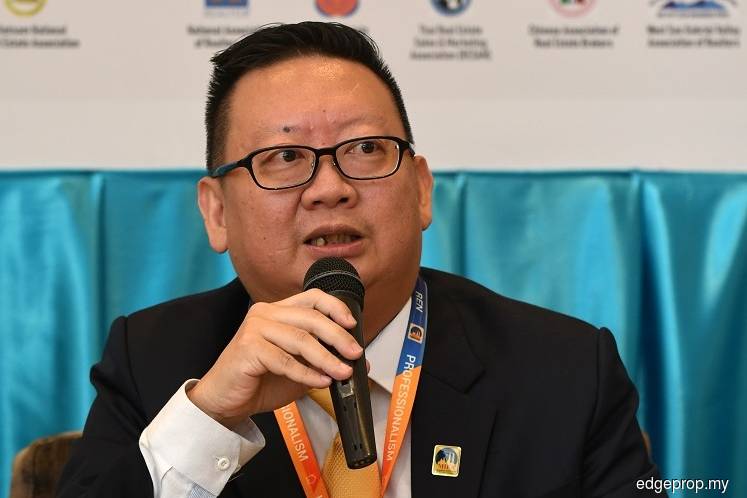 KUALA LUMPUR (Feb 28): The Malaysian Institute of Estate Agents (MIEA) expects the property market to be adversely affected by the current challenges being faced by the country particularly the ongoing novel coronavirus (Covid-19) outbreak and the political crisis which has seen the fall of the Pakatan Harapan government and the resignation of the prime minister.  
"It is still too early to see the adverse impact of the Covid-19 virus and political uncertainties on the property market in Malaysia. But we have to admit that in the midst of all the political situation and the virus outbreak, we do foresee that it will affect the property market in an adverse way although we can't say to what extent right now," said MIEA president Lim Boon Ping during a press conference after the opening of the Malaysian Annual Real Estate Convention (MAREC) 2020.
He added that the institute will be conducting a survey among the 400 participants of the convention being held over two days from today, to gauge the extent of the impact on the market.
Meanwhile, MIEA has launched several initiatives including the #MYREALAGENTS campaign to raise public awareness, especially amongst first-time homebuyers and renters to choose registered estate agents or negotiators when they are buying or renting a property to protect themselves from illegal brokers.