This article first appeared in The Edge Financial Daily, on October 5, 2017.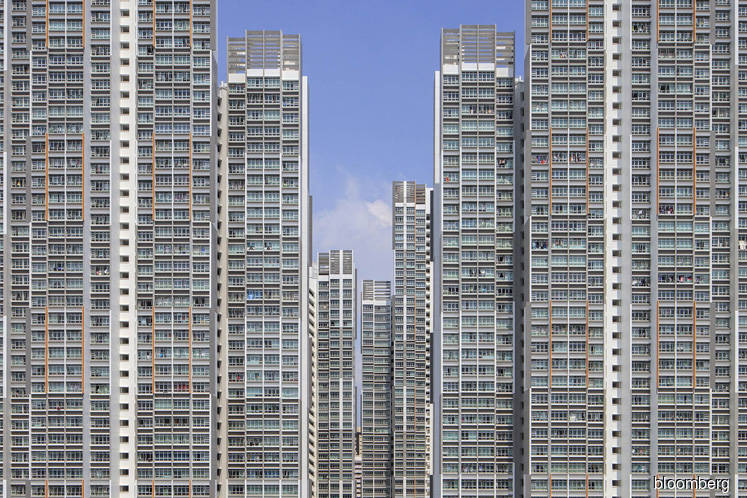 KUALA LUMPUR: Investment banks (IBs) should not take a short-term view on a property lending guideline, introduced in 1997, as it is still relevant today, Bank Negara Malaysia said in a statement yesterday.
The central bank said this in response to an article entitled "IBs want property lending rule scrapped" published in Monday's edition of The Edge weekly.
The Edge, citing sources, had reported that IBs wanted Bank Negara to do away with the "guideline on lending to the broad property sector (BPS)", as it is called, as they feel it was no longer practical and constrains their underwriting business.
"IBs, in demanding for this guideline to be 'scrapped', are taking a short-term view and should consider the long-term systemic implications of an over-exposure to the property sector and not narrowly focus on their own commercial gains. We should not be oblivious to the many lessons learnt from the Asian and global financial crises," Bank Negara said in the statement.
It said the BPS guideline was introduced in 1997 to avoid over-concentration of credit exposures to the property sector. "The guideline, therefore, is still relevant in curbing excessive systemic exposures to the sector, complementing other existing regulations," it added.
Bank Negara said banking institutions should always be mindful of current property market conditions and not contribute to a situation where there is a mismatch between supply and demand.
"There is currently an insufficient supply of affordable homes. This situation could worsen if these supply-demand conditions persist. Banks and property developers should focus on supporting the affordable housing segment and development projects that generate multiplier effects to the economy," it said.
The guideline, introduced on April 1, 1997, is for all commercial, Islamic and investment banks. In short, it stipulates that a bank's credit facilities — meaning all forms of lending, including the issue of guarantees, private debt securities and commercial papers — to the BPS should not exceed 20% of its total outstanding loan base. Compliance to this requirement is calculated on a quarterly basis.
The Edge had reported that for IBs, the guideline mainly affects their underwriting business.
It is understood that Bank Negara has maintained this guideline, 20 years on, as a form of credit concentration limit. The cap on lending to the BPS, nevertheless, has exemptions.
The guideline exempts credit facilities extended for the purchase or construction of affordable housing (RM250,000 and below), infrastructure projects and schools, as well as industrial buildings and factories. In short, the guideline attempts to maintain access to financing for developmental and growth purposes.
However, investment bankers said it has been increasingly difficult to keep to the requirement that BPS underwriting must not exceed 20% of the previous quarter's total underwriting amount.
"It is not practical as [the] underwriting business is market driven, ad-hoc in nature and temporary or short-term," an industry source had told The Edge.
The source noted the quarterly computation formula for the BPS does not work for IBs as loans granted by IBs — to complement their capital market activities — are typically short-term and run off quickly, thus diminishing the total loan base within a short period of time. This inhibits BPS loans to be granted when the need arises.
"While commercial banks are able to sustain and maintain a sizeable loan base to enable BPS loans to be granted under the BPS formula, the same cannot be said for IBs", the source said.