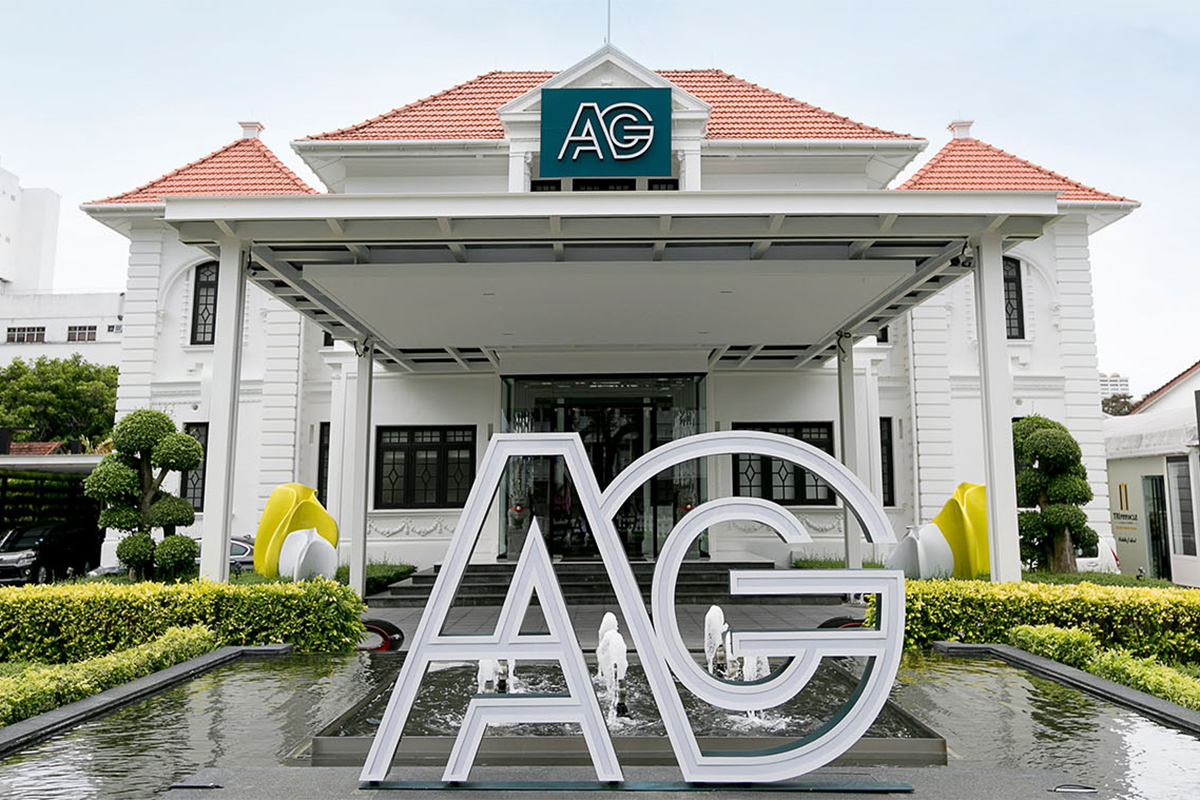 KUALA LUMPUR (Aug 13): Singapore-listed property company Aspen (Group) Holdings Ltd has announced it will be teaming up with CMY Capital Sdn Bhd, an investment holding company founded by prominent businessman Tan Sri Chua Ma Yu, and another investor to diversify into the manufacture and distribution of rubber gloves.
Aspen's Malaysian unit Aspen Vision All Sdn Bhd (AVA), together with CMY Capital and Iskandar Basha Abdul Kadir, will develop the new business which will be undertaken by Aspen Glove Sdn Bhd (AGSB), said the real estate developer in a statement today.
AVA will hold a 70% stake in the joint venture company, while CMY Capital and Iskandar — who Aspen said is an "accomplished veteran in the business and government sector" — will hold the remaining 25% and 5% respectively.
The new plant will be located in Kulim Hi-Tech Park. AGSB has leased a 29.33-acre piece of industrial land from its owner and operator Kulim Technology Park Corporation (KTPC), and has the first right of refusal for the lease of an adjacent 37.03-acre parcel.
"Both lands totalling 66.362 acres can support a total production capacity of 28 billion pieces of glove annually," said Aspen.
CMY and AVA will contribute to the capital requirements of AGSB, which will make an initial investment of RM105 million into Phase 1A of the new venture.
"AGSB is expected to complete the facilities, commence operations and market the products under Phase 1A by 3Q2021," said Aspen.
Then, in Phase 1B, ABSB intends to raise its capacity to 3.5 billion pieces per annum by 2Q2022 with a further investment of RM40 million.
"Subsequently, depending on market demand, AGSB may complete another three phases within the next three years whereby upon completion of Phases 1, 2, 3 and 4, AGSB can expect to produce a total of 14 billion pieces of gloves annually," said Aspen.
If there is further demand for rubber gloves, AGSB will negotiate with KTPC to lease the adjacent parcel, allowing it to boost production capacity to 28 billion pieces within three to five years.
AGSB added that it had also inked a memorandum with Invest Kedah Bhd for the necessary support and facilitation for the establishment and operation of venturing into rubber glove business.
Aspen said the proposed diversification will enable the group to expand its revenue base, offer new business opportunities to enhance shareholders' value and reduce the group's reliance on its current property business, which remains competitive.
"Despite most existing glove makers in Malaysia running at full capacity, there are still production backlogs of 4–6 months in fulfilling orders. Hence, the group believes that the demand for gloves is likely to remain firm till end 2021, especially from the healthcare, F&B [food and beverages] establishments, as well as the hospitality and travel sectors," it added.
The group said it has been in discussions with various global market supply chain buyers from diverse geographical locations who have shown strong interest to buy and commit to forward purchase up to the capacity of AGSB productions.
"To this end, AGSB will continue to engage buyers from various countries from the private sector to the public sector to secure sales on a forward booking basis as we finalize the project milestone in the months to come," it said.
Datuk M Murly, president and group chief executive officer of Aspen Group, said: "Although being a new entrant during a period of strong market demand, we believe that global demand for rubber gloves will steadily increase in the long run and with strategic planning around pricing, competitors, marketing strategies and distinctive positioning, the group will be able to penetrate the market and gain a reasonable market share."
Aspen is a co-developer of Aspen Vision City, a RM13 billion joint-partnership project with IKEA Southeast Asia at Batu Kawan Penang. 
It also has other projects across Penang Island and the central region of Malaysia with a gross development value of over RM2.5 billion.
At 1.19pm, Aspen's share price jumped 150% or 8.4 cents to 14 cents, valuing it at S$131.76 million. It saw some 2.52 million shares done.