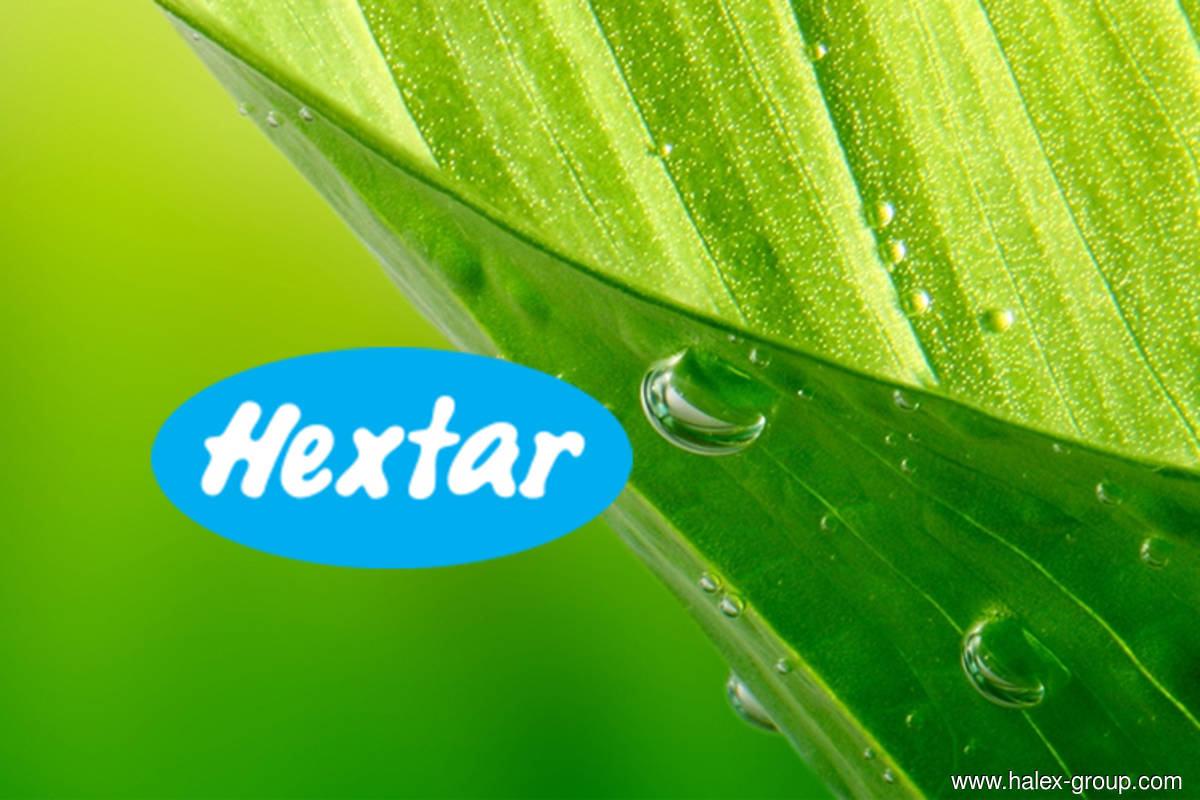 KUALA LUMPUR (Aug 24): Hextar Global Bhd has declared a dividend of RM9.85 million or 1.2 sen for the second quarter ended June 30, 2020 (2QFY20) as it booked a net profit of RM11.11 million or 1.38 sen per share thanks to higher contributions from both agriculture and consumer products segments.
The 2QFY20 dividend represents a payout ratio of almost 87%. For 1QFY20, Hextar declared a dividend of one sen per share on earnings per share of 1.17 sen, for a payout ratio of 85.5%.
Based on its closing price of 73 sen today, the payout of RM17.91 million or 2.2 sen per share represents a dividend yield of 3.01% — just for the first half of FY20 (1HFY20). The group has no fixed dividend policy.
Hextar, which saw the completion of a reverse takeover of then-Halex Holdings Bhd in April last year, has shown healthy profits for four consecutive quarters derived from its agrochemical business and the smaller consumer products segment, which manufactures hygienic products.
The net profit of RM11.11 million for 2QFY20 was up 17.5% from RM9.45 million for 1QFY20, despite revenue slipping 3.7% from RM104.57 million, thanks to a better margin in the quarter under review.
Year-on-year (y-o-y), the latest result was a swing away from a net loss of RM20.23 million, when it booked an impairment on goodwill of RM23.99 million. Revenue rose 33.5% y-o-y from RM75.44 million.
"In addition to advantages from the enlarged agriculture segment and the incorporation of revenue from the consumer products segment, the businesses fall within the essential service, hence the group was able to continue its operations during the Movement Control Order period," it said in its filing today.
For 1HFY20 ended June 30, 2020, Hextar booked a net profit of RM20.56 million, from a net loss of RM14.09 million — also due to absence of impairment and on the higher top line. Half-year revenue jumped 30.48% to RM205.28 million, from RM157.33 million.
In the six-month period, Hextar's cash balances ballooned to RM36.33 million, from RM29.44 million as at end-FY19.
On prospects, Hextar sees stable demand ahead for its products, thanks to rising crude palm oil prices — barring an unforeseen resurgence of Covid-19 infections.
Meanwhile, it also expects growth momentum to continue through 2HFY20 for its consumer products segment, which has seen two consecutive quarters in the black, thanks to rising demand due to Covid-19, as well as higher output from new equipment invested.
Shares in Hextar traded up five sen or 7.35% to 73 sen, valuing the group at RM599.1 million.
Edited by Kathy Fong