This article first appeared in Personal Wealth, The Edge Malaysia Weekly, on January 1, 2018 - January 07, 2018.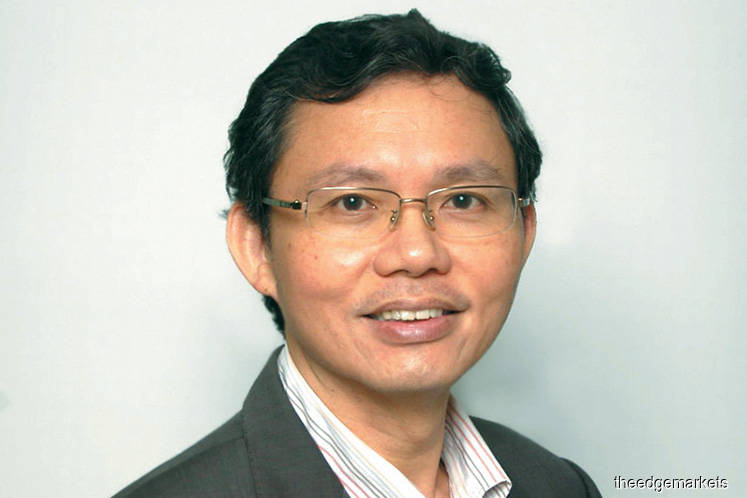 Barring any unforeseen circumstances, the outlook for private equity (PE) in 2018 should be pretty much the same as 2017. We have a benign environment that is very conducive for business and PE investments in Malaysia as well as Asean. We should see good PE opportunities this year.
The likely trend will be a gradual rise in interest rates globally. We have seen the recent announcements of the Bank of England and US Federal Reserve, and We think the rest of the world will slowly follow suit, including the emerging markets. This shows that there is confidence in global growth, which is expected to remain fairly good.
For Asean, if you look at the recent reports by the International Monetary Fund and other economists, economic growth for the next 12 months is expected to be decent at 4% to 5%. In this region, exciting investment opportunities exist in a politically stable and business-friendly environment, especially in the business sectors serving the rising middle class in Asean.
The region has a population of more than 600 million, a gross domestic product of US$2.6 trillion and a growing middle class. About one-fourth of the Asean population live in cities and this proportion is expected to grow more significantly over the next 5 to 10 years to maybe almost 30% of the population. This urbanisation trend is in tandem with rising disposable incomes and a positive macro environment.
The potential black swan event in 2018 could be due to any unforeseen event, including the escalation of the ongoing political spat between North Korea and the US. Hence, PE firms should have the capability to assist their portfolio businesses to navigate any unforeseen events that may materialise.
Another trend to watch out for is the opportunity for cross-border trade between Asean and China. Businesses that operate in Malaysia should be mindful of the growth opportunities in the China-Asean trade corridor.
Within Asean itself, we think there are more and more opportunities for intra-regional trade too. Tariffs have come down to almost zero, especially for the six original founders of Asean.
But the non-tariff barriers are still there. Thus, it is not so easy to navigate these barriers. That is why local businesses will benefit from a tie-up with PE partners that have a good track record and experience in Asean countries as these firms will be able to help the businesses navigate the non-tariff barriers.
In terms of sectors, the focus will be on those serving the consumer, such as healthcare. We like anything to do with consumer goods and services because there is a growing middle class. Hence, we see potential in the beauty sector, especially the skincare segment.
There is also an increasing focus on online marketing, plus mobile penetration within Asean is very high. Logistics and distribution for consumer goods should do well too.
Other areas include export-oriented businesses and those that earn foreign exchange. They should continue to perform because of our competitive cost base. In fact, many of our industries that are manufacturing-oriented are globally competitive.
We expect artificial intelligence (AI) to make a further impact on industries such as automotive, semiconductor and industrial manufacturing as it enables businesses to make things better, cheaper and faster. AI is not only about generating new business ideas but also applying it to core business processes and operations. PE investors can assist by encouraging their portfolio companies to adopt AI to up their game.
Financial technology (fintech) is another area that will revolutionise the financial sector going forward. We are already witnessing fintech firms chipping away at traditional banking services by offering users slick apps, slashed fees and an instant overview of their finances. Fintech is an area of opportunity for PE in terms of its ability to disrupt traditional sources of funding with lower costs to users.
For businesses in Asean, there are various sources of funding in the current low interest rate environment and the ready availability of credit. The key differentiator for PE firms is that they need to demonstrate what else they can bring to the table, otherwise businesses have access to other sources of funding such as banks or high-net-worth individuals. For instance, if you are a Malaysian business keen to expand into Asean, PE investors must be able to demonstrate that they are able to add value to the business, such as demonstrating their ability to leverage their network in Asean.
For example, if you want to go into Indonesia, how do you do it? Who do you trust? What are the intricacies of doing business in Indonesia? This is where PE can add real value, in addition to assisting the business in improving its financial reporting and environmental, social and governance practices.
---
Loh Chye Lin is an independent private equity investor and former senior adviser of Southeast Asia Growth Capital