This article first appeared in The Edge Financial Daily, on November 19, 2018.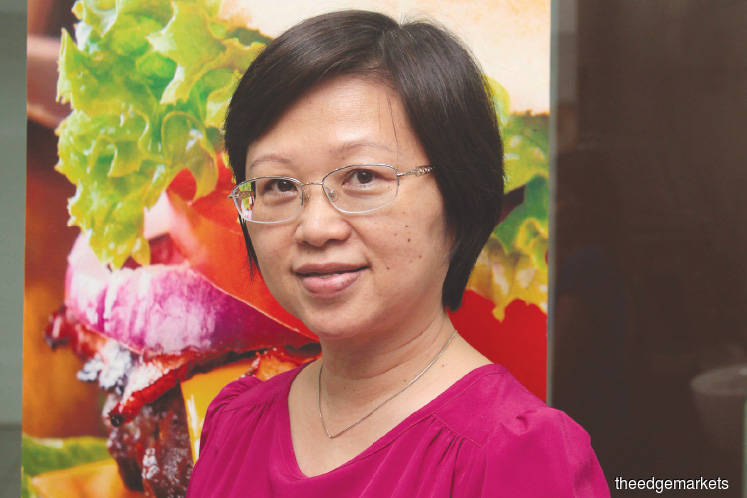 KUALA LUMPUR: Premium halal meat-based product manufacturer PrimaBaguz Sdn Bhd said it is now ready to expand its export base following a major expansion in its operations over the past four years, helped by the entry of government-linked private equity firm Ekuiti Nasional Bhd (Equinas).
While the name PrimaBaguz may not be familiar to many, most Malaysians are probably familiar with its products as the company supplies a wide range of beef, chicken and other halal meat products, including sausages, cold cuts, pizza toppings, patties and soups, to many fast-food brands, as well as hotels and restaurants.
Its client base includes KFC, Pizza Hut, Domino's Pizza, Burger King as well as other mid- to higher-range brands such as Starbucks, Dome, TGI Fridays and Chili's Malaysia.
The company, which runs its operations from a single facility in Bangi, Selangor, works with its clients to meet their specifications for the products they would like to develop and would even suggest new ideas for the clients to try out.
PrimaBaguz chief executive officer (CEO) Chin Lee Foon said the company had built up a strong foothold in Malaysia over the years and is now looking to further expand its foothold in Southeast Asia and the Middle East.
Its exports make up about 28% of its revenue base currently, with the company hoping to grow the percentage to 32% next year.
"Our vision is really to expand beyond Malaysia to capture the fast-growing halal food market," she said.
"Currently, halal food makes up close to 20% of the global food market and about 65% of the demand comes from Asia. We are also looking to expand our presence in the Middle East," she said.
In Asia, the company is looking at expanding its foothold in Singapore, which is currently one of its biggest export markets, as well as Vietnam, Cambodia and the Philippines, she said.
The company's growing foothold in Singapore, which accounts for over 10% of its exports, has given PrimaBaguz the confidence to export to other markets as well, said Chin.
The growth in exports to Singapore has also contributed to the company's expected revenue growth of 20% year-on-year for this year.
Next year, PrimaBaguz expects to continue recording an annual double-digit growth of around 10%.
Meanwhile, its exports to the Middle East currently make up less than 2% of contributions from overseas markets and this provides room to grow, she said.
"The Middle East accounts for 22% of halal food demand, which is very sizeable for a single continent. Asia makes up a bigger portion, at 65% of global demand, but it is split between many countries, including Indonesia which is not our focus currently," said Chin.
While Indonesia may seem like a potential market for PrimaBaguz to enter given that the country has the largest Muslim population in the world, she said it may not be the right market for the company currently.
She said that this is because the preference of the population in Indonesia does not lean as much towards Western halal food, a market which PrimaBaguz serves, with the exception of the portion of the population located in the more developed areas such as Jakarta.
"We don't just look at the size of the population but also the food preference of the market, the trend of the hotels, restaurants and quick-serve restaurants. So, we take into account which cities and which countries have a taste for the products we supply," said Chin.
Looking at countries like the Philippines and Vietnam, for example, she pointed out that there are many pizza chains which fit the product profile of PrimaBaguz, considering that it is already catering to pizza chains in Malaysia.
However, the major challenge in catering to its clients is in ensuring consistent supply of quality meat, as the company sources its halal protein from various parts of the world, given that Malaysia does not have the capacity to supply the quantity of meat PrimaBaguz requires.
Chin said the company sources its meat from countries such as Australia, Brazil and China, which means that external developments, such as the US-China trade dispute, would have an impact on the supply and prices of its input materials.
"We have to know how the trade war between the US and China would affect our supply, and we have to take into account how market conditions are going to be over the next three to six months," she said.
China used to source its beef supply from the US and due to the trade war, it has shifted its source to Australia which is also a source of supply for the company, she said, and hence could drive up prices of imports from Australia due to an increase in demand.
Ekuinas' entry
Chin said PrimaBaguz's push to expand its exports would probably not have been possible without the entry of Ekuinas.
The private equity firm bought over PrimaBaguz for RM40 million from CIMB Private Equity and Prima Agri-Products Sdn Bhd in 2013. On its part, PrimaBaguz has embarked on a RM20 million expansion and renewal programme, funded via borrowings and internal cashflow to boost its capabilities and capacity.
Chin said the past four years have seen a major shift in how the company operates, which set the stage for PrimaBaguz to expand its operations overseas.
"Ekuinas came up with a value creation plan, helping us to scale up our plant, renovate our facility and improve and enhance our operational skill set in terms of machine capabilities, which have also allowed us to come up with new products along the way," she said.
The expanded facility will be able to support the company's growth over the next two to three years, Chin said, adding that it is only utilising about 55% to 60% of its capacity currently, which means that PrimaBaguz would not need to invest heavily going forward to support its overseas expansion.
Asked if the company would consider going for a listing, she said there are currently no plans to raise funds from the public and the focus will be on its existing expansion plans.
"We will remain a partner of Ekuinas, focusing on growing our foothold and meeting the needs of our customers," she said.