This article first appeared in The Edge Malaysia Weekly, on February 11, 2019 - February 17, 2019.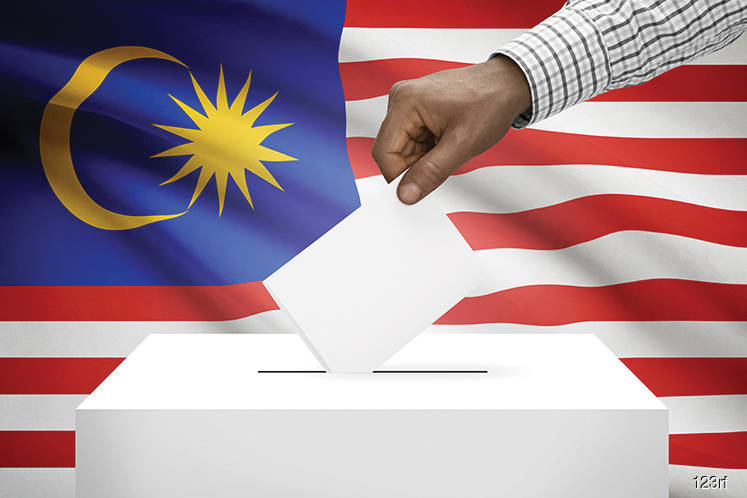 Fresh from its win in Cameron Highlands, Umno (well, BN if you like) is in high spirits to take on Pakatan Harapan's Bersatu for the Selangor state seat of Semenyih.
In fact, it is brimming with confidence despite words of caution from none other than Tengku Razaleigh Hamzah.
The party veteran, popularly known as Ku Li, told Umno members not to get carried away by the victory as it cannot be used as a yardstick for future performance, and is no guarantee it will provide the momentum BN/Umno is looking for in Semenyih on March 2.
Ku Li is also sceptical that the recent success will strengthen Umno-PAS cooperation as leaders of both parties have claimed. To him, it is too early to tell if the increased votes obtained by BN, which many see as coming from PAS members, "is genuine as far as cooperation goes".
Still, Umno and PAS are looking to Semenyih with renewed vigour. Apparently, the tactics used in Cameron Highlands with "great" success, will be used once again. That is stating the obvious. Although DAP is not contesting, the race and religion cards will be played again, with DAP as the bogeyman.
There have been calls to field a PAS candidate under the BN banner via direct membership as was the case in Cameron Highlands. But in rejecting the proposal, Selangor Umno secretary Johan Abdul Aziz says the template used there would not work in Semenyih.
Semenyih is a different ball game altogether. Johan should know as he was the BN candidate for the seat in the 14th general election.
Political activists, including those from Pakatan Harapan, expect BN/Umno to use other issues and ammunition in trying to wrest the seat.
Needless to say, the wrong choice of candidate will be exploited. Selangor Menteri Besar Amirudin Shari is said to be the proxy of former menteri besar Datuk Seri Azmin Ali. Yet, he is now accused of undoing the "good work of the previous administration".
Activists cite the decision to provide free water only to the B40 group and not everyone, unlike previously, as an example. "No matter how logical the justification, the opposition will go to town with it," say activists and
political observers.
Then there is the assessment fee exemption for houses costing RM42,000 and below. Activists say people are asking if  such houses can still be found in the state.
Still, Pakatan Harapan has ruled Selangor since 2008, and took over the federal government on May 9 last year. With incumbency comes advantage, as Ku Li has acknowledged.
Amirudin and other PH leaders will come out with guns blazing.
Meanwhile, Umno-PAS' buoyant mood is likely to be dented by the decision of PAS, or perhaps Datuk Seri Abdul Hadi Awang, to settle the lawsuit against Sarawak Report's Clare Rewcastle Brown out of court.
Citing exorbitant legal fees as a reason does not cut it, despite PAS claiming it does not want to burden its members further, not after boldly claiming it would sue Recastle Brown as the allegations were lies and slander.
Making matters worse is that the report, alleging that PAS had received millions from Umno, is still online in its original form.
Now, it is Pakatan Harapan's turn to go all out over the issue, which is something that can hit a nerve with the voters, especially the Malays.
Umno knows this. Perhaps that is the reason Umno secretary-general Tan Sri Annuar Musa came to the defence of Abdul Hadi, saying PAS was right to settle out of court as "pursuing the matter would only hamper the party due to the exorbitant costs". He added that "the situation has now reached game over for both parties," and to let bygones be bygones.
Such a statement is bound to invite rebuttal and ridicule from PH campaigners.
Semenyih will see a multi-cornered fight now that PSM and at least one independent have stated that they intend to contest too. The by-election is being held following the death last month of assemblyman Bakhtiar Mohd Nor of Bersatu.
In GE14 , Bakhtiar defeated BN, PAS and PSM, amassing 23,428 votes to take the
Malay-majority seat. BN tallied 14,464 votes, PAS got 6,966, and PSM,1,293.
But a lot has happened since then. Harvard University Fellow Phar Kim Beng, in an article for Malaysiakini, described Semenyih as the Waterloo of Umno, PAS and Datuk Seri Najib Razak.
Speaking of Najib, it will be interesting to see if he is going to campaign there considering that his court case, with a slew of charges in relation to 1MDB-linked SRC international, begins on Tuesday.
It's a given that in the by-election, PH will capitalise on any dirt on Najib that comes out in the trial. That is something Umno and PAS won't be happy about.  — By Mohsin Abdullah
Save by subscribing to us for your print and/or digital copy.
P/S: The Edge is also available on Apple's AppStore and Androids' Google Play.