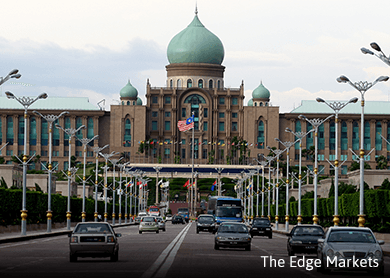 (May 20): Public relations consultant Paul Stadlen's alleged role in the government remains unclear with Putrajaya saying that it did not pay any wages to the former APCO Malaysia boss.
"To date, the government did not pay any salary to Paul Stadlen," Minister in the Prime Minister's Department Datuk Seri Shahidan Kassim told Mohamed Hanipa Maidin (PAS-Sepang) in a written reply.
Hanipa had asked for the amount paid to Stadlen, who was purportedly a member of the Prime Minister's Office communications team.
However, the reply did not touch on whether Stadlen was part of the team.
Shahidan also told Hanipa that Prime Minister Datuk Seri Najib Razak has four advisers at present.
They are Datuk Seri Dr Abdullah Md Zin, Datuk Johari Baharum, Tan Sri Rais Yatim and Datuk Seri Shahrizat Abdul Jalil.
The reply, however, did not state their salaries.
"The government only pays the salaries and allowances in accordance with each person's qualifications based on his or her given expertise," Shahidan said.
Stadlen's alleged presence led the opposition to demand Putrajaya to disclose details of his hiring.
DAP parliamentary leader Lim Kit Siang had submitted oral questions to Najib to confirm an allegation by whistle-blower site Sarawak Report that Stadlen was paid several millions a year by the government to spearhead the PM's communications operations.
Stadlen used to head the Kuala Lumpur office of the international PR firm Apco Worldwide. – The Malaysian Insider