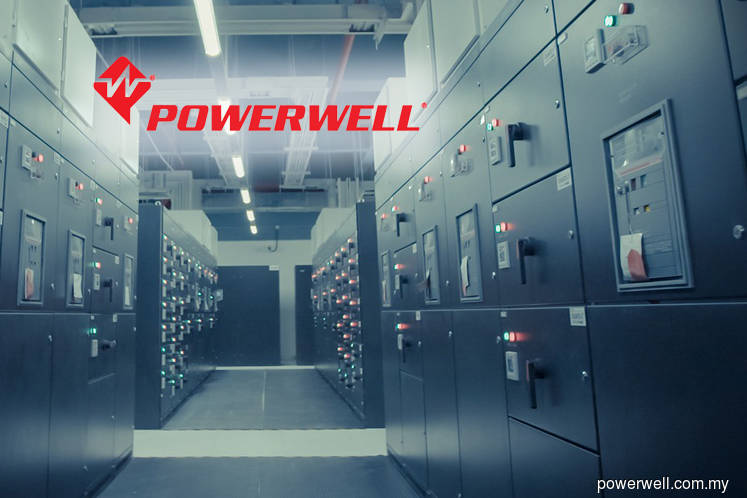 KUALA LUMPUR (Jan 2): ACE Market-bound Powerwell Holdings Bhd has set its initial public offering (IPO) price at 25 sen per share, as it expects to raise gross proceeds of approximately RM21.9 million.
In its prospectus filed with Bursa Malaysia today, electric switchboard and switchgear manufacturer Powerwell said it intends to use the proceeds from the public issue of shares to support its business strategies by enhancing its product range and offerings, growing its market share, and streamlining and enhancing its operational and production process.
To achieve this, Powerwell has allocated RM10.3 million from the expected gross proceeds of RM21.9 million for capital expenditure requirements comprising purchases of machinery and equipment along with upgrades to the group's enterprise resource planning system.
"As we continue to focus on growing our market share, the planned capital expenditure is envisioned to, amongst others, improve efficiency of manufacturing processes, boost production capacity and enhance our business processes," it said.
Part of the gross proceeds from the IPO is also intended to be utilised to obtain International Electrotechnical Commission (IEC) standards-compliant certifications on additional product range for its low voltage (LV) switchboards and its new Powerwell-branded medium voltage (MV) switchgears that are to be developed as part of its business strategies.
"We plan to allocate approximately RM3.9 million from our IPO proceeds to obtain third party IEC standards-compliant certifications for our LV switchboards and MV switchgears by sending them to IEC-recognised certification bodies for the conduct of type-tests. This will enhance the status and marketability of such products," it said.
Lastly, Powerwell allocated RM3.6 million of its IPO proceeds for the purpose of working capital to meet the group's daily operational requirements for the purchase of materials as well as for marketing activities.
"We anticipate that our daily operational requirements will increase following the implementation of our business strategies, in particular the commercialisation of our own Powerwell-branded MV switchgears and after expanding our range of certified IEC standards-compliant products," it said.
The IPO involves 145.46 million shares comprising a public issue of 87.4 million new shares and an offer for sale of 58.06 million existing units.
The public issue of 87.4 million comprises 23.8 million shares to the Malaysian public, 60.7 million shares for private placement to Bumiputera investors, and 2.9 million shares for private placement to institutional and selected investors.
The applications will be accepted from 10.00am today (Jan 2, 2020) and will close at 5.00pm on Jan 10, 2020.
Mercury Securities Sdn Bhd is the principal adviser, sponsor, as well as the sole underwriter and placement agent for Powerwell's IPO.