This article first appeared in Capital, The Edge Malaysia Weekly, on December 9, 2019 - December 15, 2019.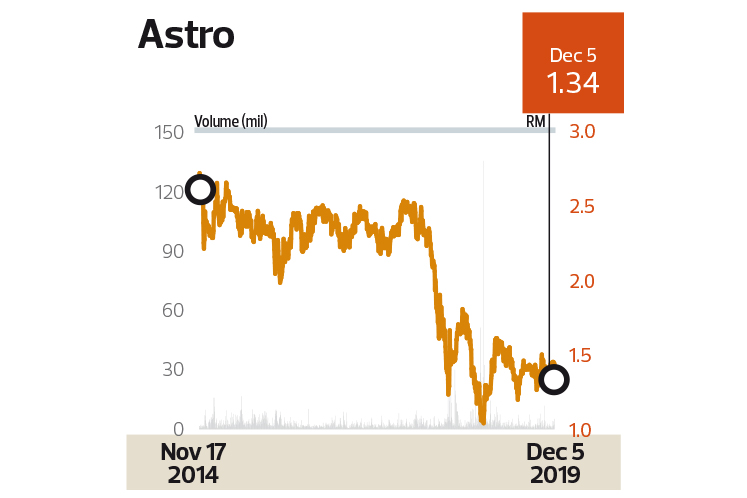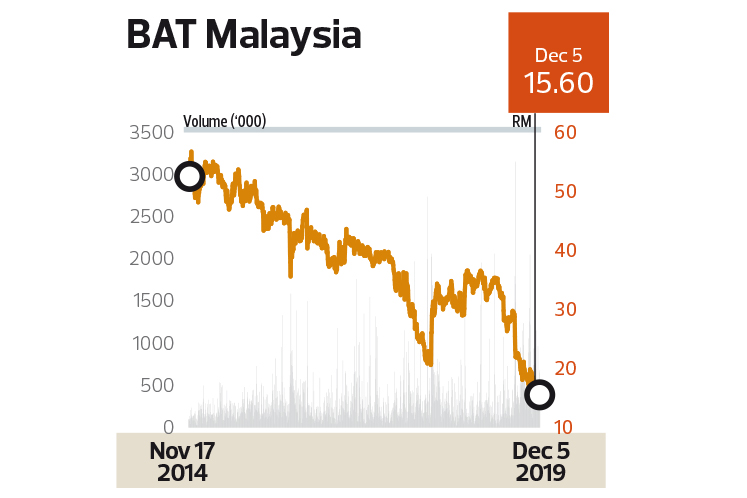 PRIVATISATION seems to be in vogue. Year to date, there have been 11 privatisation offers — some successful, some not.
Offers to take Bursa Malaysia-listed companies private this year included those at Penang-based Suiwah Corp Bhd, Daibochi Bhd, Kian Joo Can Factory, MAA Group Bhd, Yee Lee Corp Bhd, Milux Corp Bhd, Tasek Corp Bhd, YTL Land & Development Bhd, LTKM Bhd, Mintye Bhd and DeGem Bhd.
"We have come to a time when some major shareholders think there is no benefit to having a listing status. If a public market becomes so illiquid that one cannot raise funds, then one starts to question the listing status.
"There is a burgeoning private market now as well — private equity and private debt markets — in many parts of the world, and that includes Malaysia. While the Malaysian private market is not as big as in North Asian countries, it is growing and there is idle liquidity seeking returns.
"However, public markets do have their own clear advantages, such as providing liquidity in times of crisis, and the modern private market has not yet been tested by a crisis," says Gerald Ambrose, CEO of Aberdeen Standard Islamic Investments (Malaysia) Sdn Bhd.
A back-of-the-envelope calculation of the total market capitalisation that has been removed from Bursa as a result of privatisation so far this year comes to slightly more than RM3 billion.
 
Who could be the next targets?
Potential privatisation candidates have emerged as some stocks are trading at compelling valuations and offering handsome dividend yields that well surpass borrowing costs, says Credit Suisse in a Nov 18 report. "Given the share price derating, combined with monetary easing, the spread between net dividend yield and short-term deposit rates is at a record high. As such, quite a few stocks are trading at compelling valuations that offer generous dividend yields that can well cover funding costs should their controlling shareholders consider privatising these companies. For some of the stocks highlighted, we have already noticed a marked pickup in insider moves and/or share buyback activity."
On its list of three potential candidates — Astro Malaysia Holdings Bhd, British American Tobacco (M) Bhd (BAT Malaysia) and Malakoff Corp Bhd — the foreign research house has taken into account regulatory shareholding limits, the financial standing of the major shareholders, sustainability of dividends and mode of dividend payment.
Credit Suisse believes that Astro could be privatised by its major shareholder, T Ananda Krishnan, backed by a sustainable dividend of 10 sen per share, implying about 8% yield.
Ananda has been cutting down his stake in Astro from 70.66% in 2013 to 40.91% as at April 10 last year. However, the tycoon started reversing this trend by picking up Astro stock in 2018, upping his stake to 41.3% in November last year.
Ananda has a track record of delisting and relisting his companies. He has undertaken a slew of privatisation and corporate exercises in recent years. Nine years ago, he made the offer to delist his majority-owned regional satellite network operator, MEASAT Global Bhd, and power and gaming company, Tanjong PLC, at RM4.20 and RM21.80 per share respectively.
Also in 2010, Astro was delisted form Bursa and then relisted two years later without its overseas business.
Today, it is trading at 55% below its initial public offering price of RM3. It ended at RM1.34 last Thursday, translating into a price-earnings ratio (PER) of 10 times.
"We would not be surprised if he (Ananda) does it a second time with Astro as there is potential for the company to be repackaged and spun off at a higher valuation. During the previous privatisation exercise, Ananda took out minority shareholders by offering a 21% premium over Astro's last traded price," Credit Suisse notes.
Astro's net profit grew 11.5% to RM170.85 million for its third financial quarter ended Oct 31 (3QFY2020), on lower tax expenses. Revenue declined 12.18% year on year to RM1.22 billion amid a decrease in subscription revenue, production revenue, sales of programming rights and advertising revenue.
The group declared a third interim dividend per share of two sen for FY2020 ending Jan 31, payable on Jan 3. The proposed DPS is lower than the 2.5 sen paid for the same period last year.
A head of research with a foreign broking firm points out that apart from the privatisation angle, there is also the potential merger angle with Maxis, given that the telco and Astro have a common substantial shareholder.
On potential privatisation candidates, she says BAT Malaysia could be one given the persistent downward trend of its share price and tougher operating landscape, with illicit cigarettes still not "contained" well.
Credit Suisse also has BAT Malaysia on its list of potential privatisation candidates given that "the stock is trading at close to its all-time low valuation and offers high sustainable dividend yield of close to 7% per annum".
"There has been some precedent as its parent, BAT Plc, has privatised other global counterparts. BAT Malaysia is currently the largest minority charge for BAT Plc," says Credit Suisse.
Indeed, it has been tough for all tobacco players, which have experienced earnings contraction since 2015.
In its latest nine months ended Sept 30 (9MFY2019) results, BAT Malaysia saw a 30% year-on-year drop in its net profit to RM250 million on lower volume. Revenue for the period came in 10% y-o-y lower at RM1.85 billion.
BAT Malaysia notes in an Oct 31 results announcement to Bursa that the total legal cigarette industry volume declined 11% y-o-y in the nine months ended Sept 30, largely attributed to high levels of illegal cigarette trade, which stood at 65%, and the impact of sales and service tax-led pricing.
BAT Malaysia's share price closed at its five-year low of RM15.60 last Thursday, trading at a PER of 12.24 times.
Some oil and gas (O&G) companies could also be potential privatisation candidates in the current market environment, says an analyst at a different foreign research house.
"Hibiscus [Petroleum] and Reach Energy are fairly undervalued to asset potential," he says.
Hibiscus' stock has dropped over 30% in nearly 14 months to 89.5 sen a share last Thursday, with a PER of 9.75 times. Reach Energy is trading near its five-year low, closing at 17.5 sen last Wednesday.
"For now, overall, some oil and gas companies are in limbo — banks do not want to lend and shareholders have no appetite for a cash call. Privatisation could be a good path to consider. It would be good for someone with deep pockets who understands the business to take them private, refinance the debt and bankroll development of O&G assets as the sector is showing signs of bottoming out," he says.
Credit Suisse is of the view that Tan Sri Syed Mohktar Albukhary's indirectly majority-owned Malakoff is another good privatisation candidate.
"The stock has more than halved [in value] since its IPO and now trades at a dividend yield of 6% and free cash flow yield of 22%.
"It has been aggressively buying back shares, having accumulated more than 2% of its share capital so far. We estimate that a debt-funded privatisation could unlock 67.2 sen in value for MMC Corp [which has a 38% stake in Malakoff] or equivalent to 68% of its share price today," Credit Suisse says in a Nov 18 report.