This article first appeared in The Edge Financial Daily, on November 5, 2019.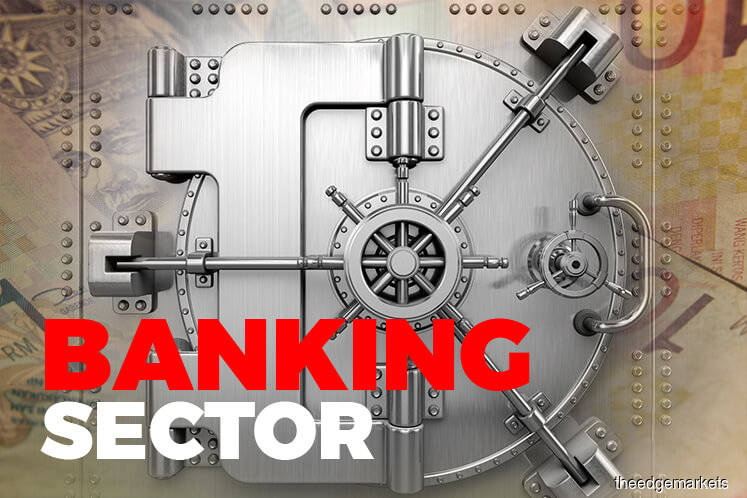 Banking sector
Maintain positive: The banking system's loan growth as at September calendar year 2019 (CY19) continued to be stable at 3.8% year-on-year (y-o-y), versus 3.9% y-o-y registered as at July and August CY19. Top three contributors to system loan stock (loans for purchase of residential housing, passenger cars and working capital) grew lower at 3.9% y-o-y to RM1.14 trillion due to slower working capital loans.
 
The slower pace of working capital loan growth was in line with our observation of current trends whereby business loans have trended downwards since the middle of the year. Loans for business grew 2.5% y-o-y to RM780 billion compared with 2.7% y-o-y as at last month. This was also in tune with anecdotal evidence that we gathered as businesses grew more cautious in the light of increasing uncertainties surrounding global growth. Loan growth in the retail segment expanded 4.8% y-o-y to RM886.9 billion as it continued to support loan growth. Loans for the purchase of residential properties remained robust, growing 7.2% y-o-y to RM592 billion. Meanwhile, overall loans to the household sector grew 4.6% y-o-y to RM1.02 trillion.
Loans applied in September CY19 contracted 6.1% y-o-y. Meanwhile, loans approved fell 8.7% y-o-y in the month. We believe that this could be due to the fact that September had three public holidays leading to long weekends. On a sequential monthly basis, loans applied and loans approved fell 16% month-on-month (m-o-m) and 5.9% m-o-m respectively.
Total system deposits as at September CY19 expanded 4.2% y-o-y in comparison with the 4.5% y-o-y as at August CY19. It was due to the stable pace of growth in fixed deposits (FD) including tawarruq FDs (Islamic FDs) where it grew 5.9% y-o-y to RM1.01 trillion. We believe that this could signal a waning deposit competition as most banks have sufficient liquidity buffers. We were pleased that current account/ savings account (Casa) growth accelerated to 6.5% y-o-y from 5.2% y-o-y the previous month. We expect that pressure on net interest margins should ease given the stronger Casa growth and stable FD increases. The average lending rate was 6.6 basis points (bps) m-o-m lower at 4.76%. However, average FD rates were also lower by 1bps m-o-m. The average FD rates for three months and six months fell 6.5bps to 2.85% and 1.8bps m-o-m to 2.96% respectively. As we previously mentioned, besides the overnight policy rate (OPR) cut starting to have an impact on deposit rates, this could also signal that deposit competition was waning.
Asset quality seemed to have stabilised in September CY19. We estimated the gross impaired loan (GIL) ratio was maintained at 1.61%. This was due to lower non-performing loans, on a sequential monthly basis, in working capital loans (1.6% m-o-m to RM8.8 billion) which moderated the increase in mortgages (3.3% m-o-m to RM6.8 billion). Overall, we note that the GIL ratio was not yet an alarming rate and seems at a manageable level.
We maintain our "positive" stance at the current juncture as we opine that banking stocks in general continue to be undervalued given their fundamentals remaining intact. As we previously mentioned, the impact of the OPR cut will normalise and there are still positives for banks such as the low credit cost which should be able to alleviate any weakness in income. However, we also remain cautious due to prevalent uncertainties coming from external events such as the ongoing trade tension between the US and China. Nevertheless, Malaysia's domestic demand, especially private consumption, remains robust and this will continue to support loan growth. Given the current uncertainties and market conditions, our top picks for this sector are Malayan Banking Bhd ("buy"; target price [TP]: RM10.30), CIMB Group Holdings Bhd ("buy"; TP: RM6.30) and Public Bank Bhd ("buy"; TP: RM24). — MIDF Research, Nov 4