This article first appeared in The Edge Malaysia Weekly, on June 22, 2020 - June 28, 2020.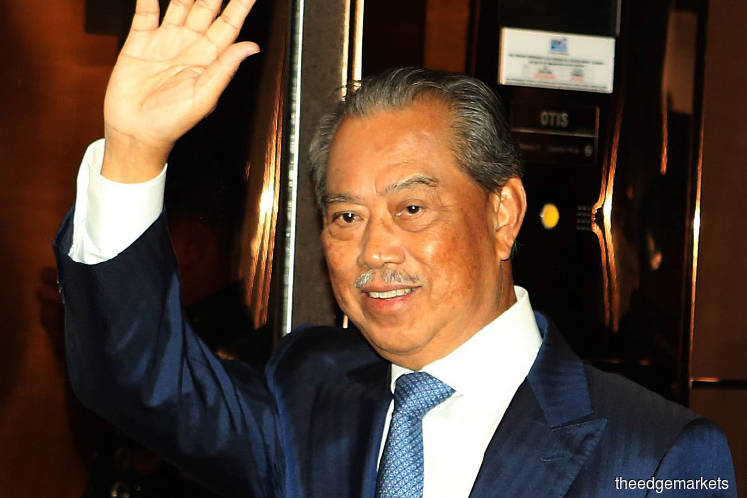 IT has been quite some time now since we first read reports of Prime Minister Tan Sri Muhyiddin Yassin contemplating calling for a snap election. This was before the current mess opposition Pakatan Harapan Plus (PH Plus) is facing with regard to its choice of prime ministerial candidate (see above).
To some political observers, it is the "logical" thing for the prime minister to take advantage of an opposition in disarray. An election victory will legitimise the present "back door" government. But Ilham Centre head of research Associate Professor Dr Yusri Ibrahim begs to differ.
"As long as PH Plus has its problems, Muhyiddin will not be in a hurry. PH Plus' problems, in fact, will buy him time to settle his own problems within the ruling Perikatan Nasional (PN) coalition."
The problems faced by the prime minister and, in particular, the loose PN coalition he leads, are many.
According to Yusri, if Bersatu, Umno and PAS can reach an agreement with regards to the status of PN and solve important issues concerning the coalition, "then a snap election will be held soonest".
Can these issues be resolved?
Umno has always been cold towards PN. Its leaders, including deputy president Datuk Seri Mohamad Hasan, are on record as saying the party's relations with PN was to "save the nation from the political impasse caused by certain parties within PH" — referring to February's political coup.
PN, said Mohamad, was "just an understanding to form the government and administer Malaysia". And he reminded all and sundry that PN is not a registered political entity like Barisan Nasional (BN).
Former Umno president Datuk Seri Najib Razak, who said his party's support for PN has its limits, also said that the support — in its current format — will only last until GE15 is called. And Umno has said it has no qualms in fielding candidates against Bersatu in GE15, especially in seats that it had won in previous elections.
Hence, the logical thing for Muhyiddin to do is register PN as soon as possible. But Umno is not keen on that either. The party's preference is Muafakat Nasional (MN), a pact it cemented with PAS. Umno is still helming BN with MCA, MIC and Parti Bersatu Rakyat Sabah as components, and these non-Malay components seem to have no problem with Umno colluding with Islamist PAS.
PAS recently issued a statement to say all parties in the PN fold (read the government) are working closely, indicating PAS is in it together. But, says a political observer, come GE15, it is all about MN as far as PAS is concerned.
To say we have a strange situation is an understatement. For instance, Umno can work with Bersatu but is not a big fan of former PKR deputy president Datuk Azmin Ali, who is currently part of Bersatu's faction led by Muhyiddin.
PAS is said to be "okay" with Azmin but its priority is to be dominant in MN. At the same time, it sees Bersatu as a party that could check Umno to balance the equation.
Still, Bersatu has its own problems. Many grassroots members are still loyal to party founder Tun Dr Mahathir Mohamad, who is in a legal tangle over his chairmanship of the party. The hearing will be held on July 9.
Another big political question is will Umno and Pas want PN to be a registered political entity? Or why not just invite Muhyiddin and his Bersatu cohorts back to Umno? In the midst of these uncertainties, there is also speculation that Azmin, who is uncertain of his political role within PN, will set up his own party.
While PN's status remains unclear, MN has its own set of problems too. The biggest would be the allocation of seats in GE15. Umno and PAS leaders are downplaying the issue and some say it has been worked out, but nothing has been settled.
Umno and PAS have always contested against each other for the same seats in previous elections. Now that they are in the same team, the question is who gets to stand where? The incumbents will most likely be allowed to defend their respective seats but what about other seats that Umno and Pas both say they can win?
And then we come to the issue of common logo. For MN, this will be a thorny issue. Some observers say BN's dacing could be used but warn that the BN brand has been tainted. Besides, will PAS agree to contesting under the BN — or any other — logo, other than its white moon-on-a-green-field flag?
And the list of problems not resolved continues for the ruling coalition PN, MN and BN. Yet, we are still hearing of a snap election coming soon. ­