This article first appeared in The Edge Malaysia Weekly, on September 9, 2019 - September 15, 2019.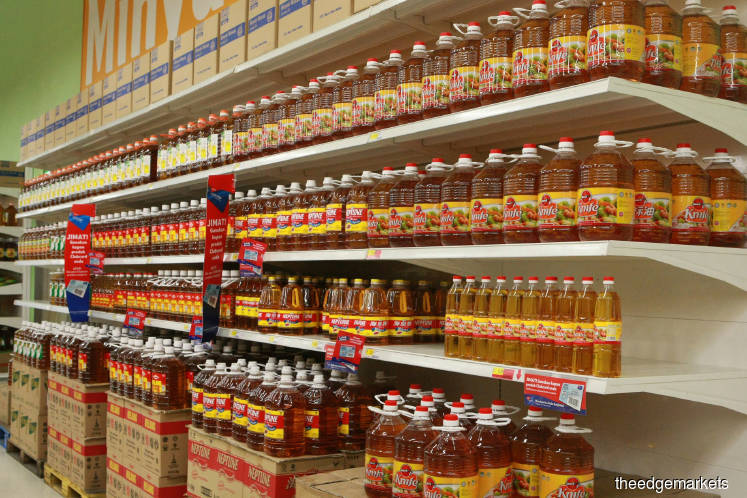 SO now, it is proclaimed as a "buy Muslim first" campaign. A drive aimed at getting Malay Muslims to buy products made by Malay Muslims or to buy products sold by Muslims. But didn't it start off as a "boycott non-Muslim products" campaign?
The call came soon after some sections of the Malay community pushed for Malays to save the Utusan Malaysia newspaper, which is in dire straits. Somehow, it took on a life of its own, transforming into the boycott call.
A Malaysiakini report has noted that since late month, the call to boycott non-Muslim products and businesses has grown louder amid heightened racial and religious tension over issues such as the introduction of khat/Jawi in the Bahasa Malaysia syllabus and the speeches of controversial preacher Dr Zakir Naik.
However, a report by Malay Mail Online said the current wave came as a retaliation to a protest in Jerantut, Pahang, held on Aug 20 by a group of non-Malays against the teaching of khat in school.
According to the news portal, on that day, Malay rights activist Mohd Nor Izzat Mohd Johari posted on Facebook: "I feel the Chinese in Jerantut have 'waged war' against us. So we will respond by not only calling for vernacular schools to be abolished but [also] to boycott Chinese shops in Jerantut."
Malay Mail Online also quoted him as saying that the idea for the campaign came as a way to divert the anger of Malay Muslims in Jerantut.
However, outside Jerantut, there were others who called for a ban on non-Muslim products that use Jawi, saying, "If you don't want to learn Jawi, don't use Jawi for your products." Obviously, they see non-Muslim businesses using Jawi as a means to attract Malay-Muslim consumers. That, too, took on a life of its own, growing into a full-blown call for a boycott of non-Muslim goods.
Apparently, several groups are involved in what appears to be a movement of sorts. And many suspect Umno and PAS to be behind it. At least one PAS leader, former Selangor PAS deputy chief ulama Ahmad Dusuki Abdul Rani, has supported the boycott. And groups seen to be linked to or which are pro-Umno and, more so, PAS, were openly supporting the boycott of all non-Muslim products.
Social media platforms were bombarded with allegations of non-Malays sabotaging and boycotting Malay-Muslim products in the past as well as currently. So-called religious edicts were exploited to the hilt. And allegations that some popular goods produced by non-Muslims were non-halal were thrown in as well. That was to be expected.
Umno and PAS denied that they were behind the movement. But statements made by its leaders suggest that both parties were not dead against the boycott per se. This is understandable as Umno and PAS need to be with the masses.
Then, despite proponents of the boycott claiming that it was working, there came a shift in the campaign. A Facebook post from Friends of PAS reads, "Kami tak boikot pun ... kami hanya kempen beli produk Muslim (We are not staging a boycott ... we are just campaigning to get people to buy Muslim products)."
From that, it grew to be "buy Muslim first". On social media, Muslims are reminded of their duty to help Muslims and buy goods produced by fellow Muslims.
Malay-Muslim non-governmental organisations, such as Ummah and Isma, are all for it. PAS came out in support, with its secretary-general Datuk Takiyuddin Hassan saying, "For PAS, this campaign to buy Muslim-made products first is an inclusive and competitive move in business and should be seen in a positive light."
According to Malaysiakini, former prime minister Datuk Seri Najib Razak also expressed his support for a campaign to buy more bumiputera and Muslim-made products.
Why and how did this shift from a boycott of non-Muslim goods to a "buy Muslim first" campaign come about? For political expediency? Perhaps. Or to avoid a possible backlash from the rakyat, irrespective of race or religion? That may be a strong possibility.
Could this be a case of "a rose by any other name would smell as sweet"? I don't know, but for sure, there is nothing sweet in a boycott.
Anyway, a stand-up act by comedian Trevor Noah comes to mind. This was after the office of the French satirical weekly newspaper Charlie Hebdo in Paris was attacked back in 2015. Twelve people were killed and many others injured in the shooting incident.
According to Noah, Middle-Easterners have always been looked upon with suspicion and prejudice by the West. Then, came the ebola outbreak and the attention turned to Africans.
But after the Charlie Hebdo shooting, Middle-Easterners were back in the picture and all of them were labelled terrorists, and Westerners were saying, "Islam must be stopped."
Not only that, they also said, "Yes, not all Muslims are terrorists, but all terrorists are Muslims."
Said Noah, "It sounds smart, but it's not. It's stupid and hate speech."
Mohsin Abdullah is a contributing editor at The Edge. He has covered politics for more than four decades.