This article first appeared in The Edge Malaysia Weekly, on September 23, 2019 - September 29, 2019.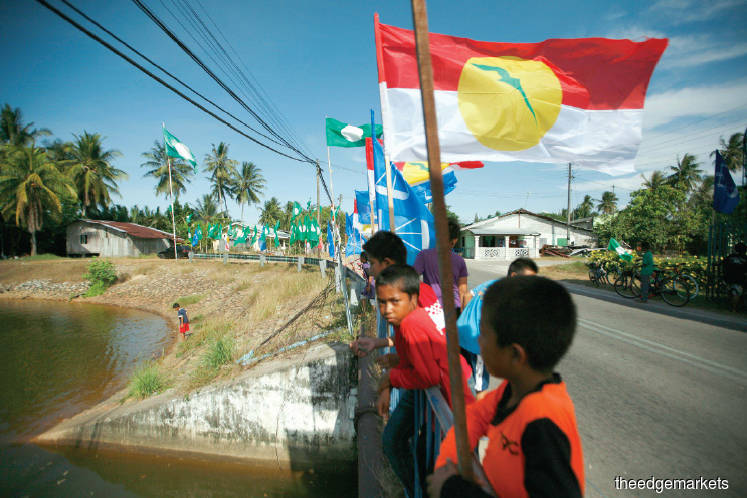 Photo by Reuters
THE last thing Malaysians need is for the Pakatan Harapan (PH) government to "out-Islam" and "out-Malay" their opponents. Malaysians do not need PH to try to be "more Islamic" than PAS and "more Malay" than Umno in fighting the recently solemnised PAS-Umno marriage.
It is a given that PAS and Umno will play up racial and religious issues, which they believe can win them Malay-Muslim votes in big numbers and thus thrusting the two parties to power come the 15th general election (GE15) — which must be held by 2023.
The big question is, will PH go the same way to counter the PAS-Umno threat by trying to win a sizeable Malay vote, which is crucial in GE15?
I sincerely hope not and am reminded of remarks by PKR's Rafizi Ramli sometime ago that PH can never be "more Islamic than PAS and more Malay than Umno". PH's strength, he had said then, was fixing the economy and to accommodate all Malaysians.
PAS and Umno are brimming with confidence, obviously. Upon the signing of the PAS-Umno charter, Umno deputy president Datuk Seri Mohamad Hasan, stopping short of predicting a win at federal power, claimed that the two parties can win five states — now held by PH — in GE15. The states being Melaka, Negeri Sembilan, Kedah, Perak and Johor, while maintaining power in Kelantan and Terengganu — currently held by PAS — and Perlis and Pahang — now ruled by Barisan Nasional (BN), or should it be Umno as its allies were wiped out in last year's general election. It is worth noting that most of the states mentioned are predominantly Malay.
Mohd Azlan Zainal, CEO at research outfit Ilham Centre, says there is a basis in what Mohamad had said, based on Malay support for PAS and Umno in GE14, which was much higher than that obtained by PH. What more with the community's current concerns on what they perceive as "unsettled" Malay-Islam issues and an unstable national economy.
But it is not that simple though, according to Azlan. And several analysts agree. For instance, political analysts interviewed by news portal The Malaysian Insight say while surveys showed that a majority of Malays feel positive about the PAS-Umno tie-up, this does not mean they will ditch the PH government.
And analysts the Malay Mail Online spoke to say PAS-Umno would still need a holistic package to attract non-Malays. Umno vice-president Datuk Seri Mohamed Khaled Nordin concurred, saying his party and PAS do need non-Malay support. PAS president Datuk Seri Abdul Hadi Awang echoed that.
But somehow, at the same time, both parties deem it right to play up racial and religious sentiment, which has succeeded in making non-Malays keep their distance from them.
The latest boo-boo I would say is when Hadi, speaking at an event in Bintulu, Sarawak, was reported to have said the DAP must be stopped as it wanted to control Sarawak to give the state's wealth to the Chinese.
Anyway, be it for federal power or state, Azlan says the PAS-Umno combo can be a "force to be reckoned with" come GE15 if the two parties merge under an official pact and contest the election under a common logo. Another option would be for PAS to join BN and contest using the dacing symbol.
Yet, another option, says Azlan, is for a new coalition to be formed — with a new logo and the works. This new PAS-Umno-led coalition must include non-Malay parties to represent the Chinese and Indian communities.
It is imperative, too, for the coalition to have in its plan for parties from Sabah and Sarawak as Azlan says, without securing seats from there, winning Putrajaya is near impossible.
Could this be a case of easier said than done? Knowing politics, it is hard to tell. But after the alliance with Umno, Hadi seems to be cosying up to Gabungan Parti Sarawak (GPS) — the Sarawak state government — telling it that he prefers GPS in power to PH. But then, came the "speech" that basically antagonised the Chinese and the more tolerant Sarawakians.
GPS chairman Datuk Patinggi Abang Johari Abang Openg was quoted as saying that GPS is comfortable and prefers to move on its own, rather than join any political parties from the peninsula.
Having said all that, I would say the picture painted thus far, though not rosy, seems to be favourable to PH.
However, it is worth noting that back in March, the prime minister's special media adviser, Datuk A Kadir Jasin, who is also a Parti Pribumi Bersatu Malaysia supreme council member, had warned PH not to underestimate the PAS-Umno cooperation — a union that is now a reality.
On the day of the signing of the PAS-Umno charter, PH Youth issued a statement urging the ruling coalition to stay the course and continue efforts to fix the economy and unite all Malaysians and "not fall into the trap of responding to the PAS-Umno union" that will capitalise on using race and religious issues.
Parti Sosialis Malaysia (PSM), meanwhile, wants PH to redouble its efforts to administer the country well, instead of downplaying the PAS-Umno alliance.
I have always viewed PSM as PH-friendly despite some of its skirmishes with the coalition. Its deputy chairman, S Arutchelvan, says PH needs to ensure that it does not push the electorate to the new alliance due to its own failings.
According to him, while PH has fulfilled some of its promises, it has also unnecessarily got bogged down by unpopular issues.
Nevertheless, as pointed out by Azlan, PH still has time and the power of incumbency and all the advantages that come with it.
The onus is on the coalition to make full use of all that to work things out. Time now is on its side. But then, how often have we said to ourselves, "Oh, how time flies".
Mohsin Abdullah is a contributing editor at The Edge. He has covered politics for more than four decades.