This article first appeared in The Edge Malaysia Weekly, on September 2, 2019 - September 08, 2019.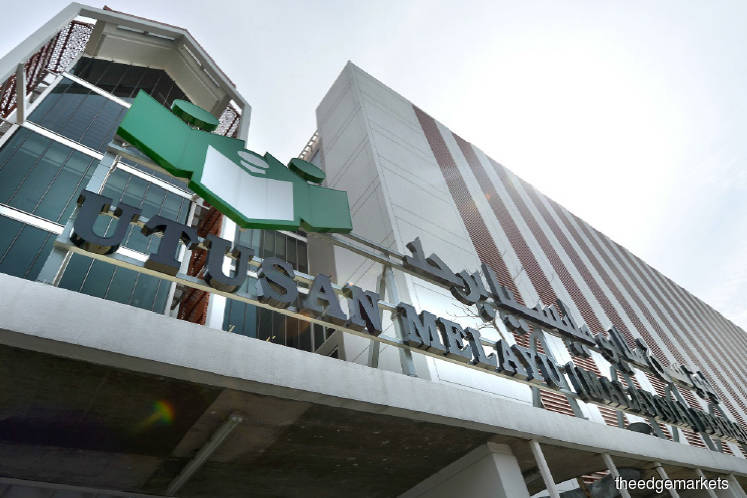 IT is noble of people who are moved by the plight of Utusan Melayu (M) Bhd employees to chip in to help. The newspaper, as we know, is in a financial mess and its staffers have not been paid their salaries, putting them in dire straits. Some have resorted to borrowing money from Ah Long, which speaks volumes about their woes.
Umno, under fire for not doing any­thing to help its mouthpiece, finally injected RM1.6 million into Utusan to enable it to pay its staff an advance of RM2,000. It is a temporary reprieve but no suitable ending is in sight. Bear in mind that staff members who took up Utusan's voluntary separation scheme offer have also not been paid their compensation in full as promised but that is another issue.
This piece is about the employees who were not paid salaries. As said earlier, Malaysians stepped forward to help, collectively and as individuals. Never mind that the majority of them were Malays.
Some banked money into funds set up by groups like the National Union of Journalists, for instance. Others donated in kind, giving rice, cooking oil, sugar and all sorts of essential goods.
On social media, there were suggestions, albeit sarcastic, for Umno members who are said to be three million strong, to help by buying Utusan publications — Utusan Malaysia and Kosmo! — as the papers had sacrificed a lot for the party. And they said that since PAS is now a partner with Umno, it is only right for its members to help as well by doing the same.
And there were folk who claimed to not have read Utusan Malaysia for ages (as they were fed up with what they called lies and slander by the paper) saying, also on social media, that they were willing to forgive the paper and subscribe to it, print or online, to keep it alive. The logic being that if Utusan continues to operate and generate money, then it will be able to take care of its long-suffering employees.
For a while the talk on social media was from people proudly proclaiming that they had bought the newspaper that day.
Then, somehow, all that took a sad and scary turn — the Malay factor crept in. I do not know how it happened. God knows who brought that into the picture. Suddenly, we heard that Malays must save Utusan as it is a national (read Malay) institution. Perhaps it was and still is and there is nothing wrong in wanting a Malay institution to be saved. But when the clarion call is made out to be a kind of jihad, putting "us" on one side and "them" on the other, then it can become ugly.
As I see it, saving Utusan equals saving Umno, or a part of the party. According to reports, Umno has relinquished its entire stake in Utusan. But its executive chairman Datuk Abd Aziz Sheikh Fadzir is still a substantial shareholder. Aziz was the Kulim-Bandar Baharu member of parliament, a seat he won as an Umno member. It is believed he is still a member of the party. Many see him as an Umno proxy. Proxy or no, he owns a 30% stake in Utusan through his investment vehicle Opulence Asia Sdn Bhd. And according to a recent report in The Edge, Umno has an 18.16% stake in the company.
As said earlier, Umno recently injected RM1.6 million into Utusan to help with the payment of salaries. Also from remarks made by Aziz thus far, Utusan Malaysia is not about to change its editorial stance, although he has apologised to all Malaysians for Utusan's "past mistakes" and has urged his staff to "change to stay relevant".
Feel free to draw your own conclusions on whether joining all the Utusan dots leads back to Umno. Whatever it is, I must say that wanting to save Umno via Utusan or anything else is not wrong if it is done properly and in accordance with the law. That is not an issue.
The issue is when race is used by some unknown quarters to allege that the bangsa Melayu is under threat just because a Malay newspaper is in financial trouble and could fold. As I write this, Utusan is set to be delisted from Bursa Malaysia. Some people are making it look like: If Utusan folds, the Malay race folds with it.
I cannot say for sure who is involved but we are hearing of calls for Malay Muslims to buy things from Malay Muslims only — a typical "stick to one another only and help your own kind" stance. Put it another way — boycott non-Malay products.
There have been mixed reactions from the community, though, and a substantial number of Malays are not for it. Where all these calls for a boycott are coming from and why, I can only say waullahhualam — only God knows.
Some years ago, I was subject to a similar call to boycott non-Muslim products. For the person who made the call, it was more about religion than race.
The Malay-Muslim acquaintance was not too thrilled to see me dig into a plate of chee cheong fun at my favourite stall in Jalan Ampang, Kuala Lumpur, run by a simple gentleman who went by the name of Ah Hua.
I was asked by the Malay chap to go eat at a Malay chee cheong fun stall where it would definitely be halal. I thanked him for his concern and understood that he was afraid I was putting non-halal food into my stomach.
But I also told him this. The ingredients of the chee cheong fun dish — the fish ball, taufu and whatnot used by the Malay and Ah Hua — came from the same factory that was run by a Chinese. That I knew for a fact.
Mohsin Abdullah is a contributing editor at The Edge. He has covered politics for more than four decades.