This article first appeared in The Edge Malaysia Weekly, on January 6, 2020 - January 12, 2020.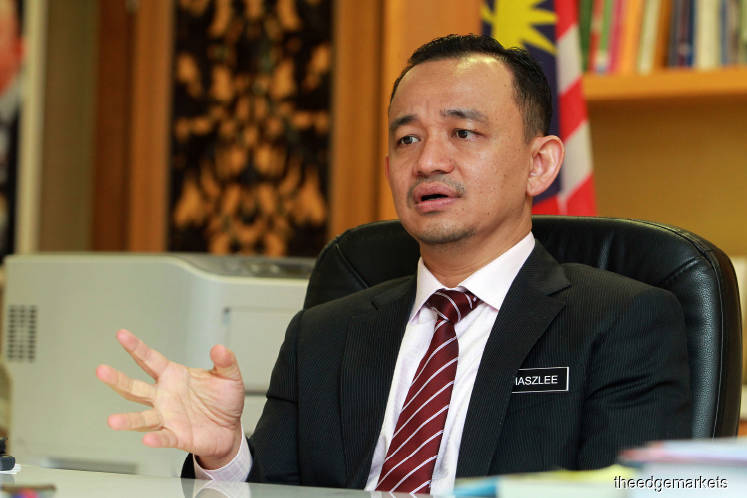 THE irony of an education minister announcing his resignation on the first day of school is hard to miss. But Dr Maszlee Malek's resignation on Jan 2 was inevitable, what with the brickbats he has received for what many see as a series of blunders.
His supporters took to social media as soon as he made his announcement, asking his detractors whether they were "happy" and "satisfied". But the haters outnumber the fans and they greeted his resignation with cries of "good riddance".
But hours after Maszlee quit, 100,000 Malaysians had petitioned the prime minister to retain him as education minister. And at press time, the number had climbed, with many talking about the good that Maszlee has done. Which begs the question — where were these people when he was under daily attack?
The "impartial" folks chipped in as well. Former journalist Hamzah Nazri posted on Facebook that "if Maszlee resigns because of all the bigotry and political trolling he's faced, those who did him wrong should be reminded about it as they whine and moan when their turn comes around".
But Maszlee must also shoulder a big part of the blame. Many of the things he did and said proved to be his own undoing.
Maszlee has always had big shoes to fill. Tun Dr Mahathir Mohamad himself had wanted the post but had to give way after he was reminded of his pledge that the prime minister must not hold any other cabinet position.
Enter Maszlee, and he made the headlines for the wrong reasons most of the time. Perhaps he was "misunderstood, ahead of his time, a victim of the perception war or ill-advised". Perhaps he was not cut out for the job.
"He was continuously blamed and could not solve the issues immediately," according to political analyst Dr Sivamurugan Pandian.
Then, as pointed out by another political analyst, Dr Ahmad Fauzi Abdul Hamid, many had doubts about some of his appointments to university vice-chancellorships, which were "said to be linked to NGO-based cronyism rather than academic merit per se".
But Maszlee does have his achievements, which he outlined at the press conference announcing his resignation. Ilham Centre CEO Mohd Azlan Zainal concurs that Maszlee brought in "new measures and changes, like those involving the well-being of students or pupils with special needs, the education-for-all agenda and giving close attention to schools located in rural areas".
Fauzi cites the introduction of philosophy and critical thinking courses in universities as a good policy move by Maszlee.
A political observer reminds us that he exposed a wide array of issues in the ministry, including corruption. Ironically, says the observer, "these very issues were those that made many Malaysians wonder if Maszlee got his priorities right with the black shoes, khat and RM10 billion breakfast programme."
Maszlee himself now says the teaching of Jawi in vernacular schools, providing schools with internet access and the free breakfast programme were three decisions that were perceived to have plunged the Pakatan Harapan government into crisis.
Therefore, it is no surprise that another political observer believes "Maszlee was asked to go". Maszlee said when announcing his resignation, "after meeting with Tun (Mahathir) — who to me is a statesman, a father figure — and on his advice and with a willing and heavy heart, I return my position as education minister to the prime minister effective Jan 3".
Such remarks can be read in many ways. One is that Mahathir had merely "delegated power" to Maszlee to act as minister but all ministerial policies had to be discussed within the party framework and decisions had to be agreed on by all.
That is how Azlan reads it. According to him, this is normal in politics where the party controls the government and, in this case, there was an understanding about the delegation of power and joint discussions. Maszlee is from Bersatu, which is led by Mahathir.
As Azlan puts it, "From the party perspective, Maszlee is seen as not being able to carry out the party mandate." He had also acted on his own in the appointment of the vice-chancellors. And his introduction of black shoes and Jawi, for example, did not reflect the government and party's position.
Fauzi says, "While no tears are shed over his departure, there's no reason to rejoice as well."
Whatever it is, according to Universiti Malaya political analyst Dr Hamidin Abdul Hamid, the resignation "is good in the sense that it opens the door to a Cabinet reshuffle".
For Siva, it is a move to ensure that Pakatan Harapan can regain the trust and confidence of the masses, as education is one of the most important government institutions. But he says, "I am not sure if the timing is right. However, it's better to address core issues now rather than when it's too late. The government can always claim this is part of its institutional restructuring agenda."
In line with institutional restructuring agendas and regaining the trust and confidence of the rakyat, shouldn't ministers, deputy ministers and menteris besar who are performing under par follow in Maszlee's footsteps? Or does the PM need to give them advice, just like Maszlee?
Now back to Jan 2. Moments after his announcement, a political observer texted me: "There is a possibility that PH's detractors, that would be Umno and PAS, will try to portray Maszlee's resignation as another sign of Dr Mahathir buckling under DAP pressure. This is based on the very public criticism by DAP leaders of the khat/jawi issue, etc. This is obviously to fan racial sentiment, which fits into their attempts to win more Malay support."
That is exactly what is happening now. Take a look at social media. PAS activists, in particular, are already doing the racial fanning and boldly saying yet again that DAP is the one in full control of the government.
And right on cue, PAS MP Ahmad Amzad Hashim said loudly and clearly, "Maszlee's replacement must be Malay and Muslim."
He is singing an old tune — expect it to be to be sung over and over again in the days ahead. Sadly, it will be music to the ears of many.