This article first appeared in The Edge Malaysia Weekly, on December 23, 2019 - December 29, 2019.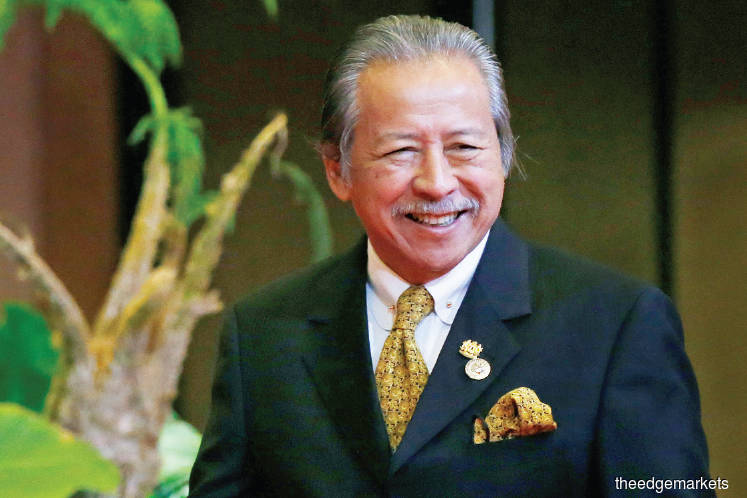 Anifah has said he will only make his comeback in GE15
Photo by Reuters
THE Jan 18 Kimanis parliamentary by-election in Sabah has always had the makings of an interesting story.
In the last general election, Datuk Seri Anifah Aman, then the incumbent, retained the seat with a mere 156-vote margin, defeating candidates from Parti Warisan Sabah and Parti Harapan Rakyat Sabah.
The Warisan candidate, Datuk Karim Bujang, went to the Kota Kinabalu Election Court and filed a petition to challenge the slim victory, citing "discrepancies". He won and the court declared Anifah's win null and void.
Anifah appealed and lost. The Federal Court affirmed the Kota Kinabalu Election Court decision, hence, the January by-election.
In between, Anifah, a former federal minister, quit Umno in September 2018 as well as Barisan Nasional to become an independent. But his sons, Ahmad Firdaus and Ahmad Zachry, did not follow suit and remained in Umno.
Firdaus is Kimanis Umno youth head while the younger Zachry, despite not holding any post, is said to be active in the party.
Now, both are on a list of six being considered by Umno to be its candidate for Kimanis. This was confirmed by Sabah Umno chairman Datuk Seri Bung Moktar Radin. That is not all.
Bung Mokhtar also said Umno was willing to accept Anifah "to contest Kimanis under the BN/Umno logo if he is serious about it."
Sabah Umno is now empowered to pick its own candidate without seeking permission from headquarters — one of the benefits of the autonomy given to it at the recent Umno general assembly in Kuala Lumpur.
But Anifah has decided not to contest, and said he will only make his comeback in GE15. His decision does not come as a big shock considering the circumstances.
Political analyst Dr Sivamurugan Pandian had said before the announcement was made that if Anifah were to contest as an independent, he knows he will not have the machinery, logistics and manpower that he used to.
Hence, "he may offer himself or someone else to contest under a party banner to mobilise support as Sabah politics is very much about money and machinery," Siva had said.
Now that Anifa is not in the race and if what Siva said turns out to be true, who could that someone be? Could it be Anifah's son? A Sabah political commentator does not expect Zachry to throw his hat in the ring. That would leave Firdaus to carry on the Aman legacy.
It will now be a BN versus Warisan contest and it will interesting to see the dynamics of the Aman brothers campaigning for Firdaus, if he is he indeed the candidate.
The Aman brothers are, naturally, Anifah and his elder brother Datuk Seri Musa Aman, who was Sabah chief minister under BN rule. Datuk Seri Shafie Apdal is the current chief minister and founder of Parti Warisan Sabah. All three were once in Umno.
Warisan will once again be representing Pakatan Harapan (PH) for the Kimanis by-election and chances are Karim will be given another shot at it. As Siva sees it, "Warisan has an advantage this time as the party controls the state government and PH is the federal government."
Kimanis has 29,805 voters, of which 45% are Kadazandusun, although it is a Muslim-majority consituency. The Kadazandusun community will be king makers and political observers expect them to support Warisan.
Development issues will be key in campaigning. So too, as Siva points out, will be "the Malaysia Agreement 1963, federal–state ties as well as ethnic and religious issues".
As I write this, Warisan and Umno/BN have yet to announce their candidates. Expect other parties to join the fray, not forgetting, of course, the independents, although they stand very little chance of winning.
Mohsin Abdullah is contributing editor at The Edge. He has covered politics for more than four decades.