This article first appeared in The Edge Malaysia Weekly, on October 7, 2019 - October 13, 2019.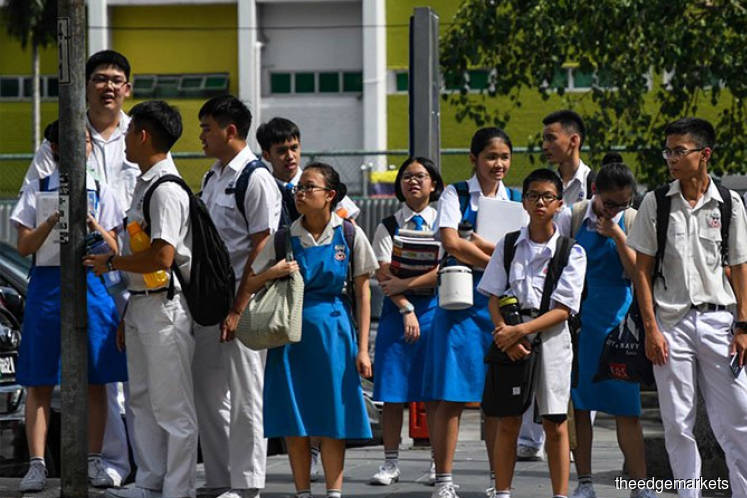 SO the Sabah government has recognised the Unified Examination Certificate (UEC) of Chinese independent secondary schools. The recognition is a long-standing issue but to make a long and complicated story short — it is about holders of the UEC gaining entry into public universities and the public service.
There has always been a racial element to it, with questions about national unity and patriotism thrown in. These issues are major hindrances preventing the UEC from being recognised by the government.
The arguments are long, fiery and ongoing. Now it has cropped up again as many UEC holders are finding it too expensive to study abroad and want to pursue their studies in local public universities. But without UEC being officially recognised, this is a no-go.
Critics are quick to remind us that years ago, the government offered to include the UEC in the national education system but the proposal was turned down by the independent Chinese schools. It is a decision that has haunted them ever since.
So when the Warisan-led Sabah government announced its decision to recognise the UEC, it created quite some euphoria. It has been hailed as a "resolute step that will benefit Sabah".
Dr Oh Ei Sun, senior fellow at the Singapore Institute of International Affairs, says Chinese independent schools have always been part and parcel of Malaysia and Sabah's multi-stream education system and "the UEC holders have played invaluably constructive roles in our social economy".
Oh, who is Sabah-born and also a UEC holder, says as nine of the more than 60 Chinese independent schools are located in Sabah, this bold step by the Sabah government to recognise the UEC would only bring about innumerable benefits to the state.
"This would also serve to propel the federal authorities to do the right thing and follow in Sabah's footsteps," he says.
So will the federal authorities do that? Before that, it must be pointed out that the Pakatan Harapan-led Melaka government had recognised the UEC without any conditions in July last year.
Melaka Chief Minister Adly Zakaria was quoted as saying that UEC holders would be recruited into the state's civil service. But when asked if UEC holders could apply for admission to tertiary education institutions, he said the recognition was limited to the state administration for the time being and would be extended to other areas in the state in due course.
Still good enough, I would say. But I do not know why Melaka's announcement was not met with the fanfare accorded to Sabah's.
Back to the question — will the federal government follow in Sabah's footsteps as urged by Oh? Well, it did not follow Melaka, so why should it follow Sabah? Up until now, that is.
But to be fair to the federal government, it has, via the education ministry, formed a task force to gather feedback, relevant information and make recommendations on the UEC issue.
The task force is chaired by author and cultural activist Eddin Khoo. Other members are Angkatan Belia Islam Malaysia president Raimi Abdul Rahim and Dong Zong deputy president Datuk Tan Yew Sing.
According to Khoo, the decisions of state governments do not influence the decisions and findings of the task force.
As for Sabah's recognition of the UEC, Khoo said he is not privy to any information other than what has been reported by the media. However, he says, the details of the decision matter.
As far as media reports go, UEC holders need to sit for the SPM as well. So, entrance into local public varsities would be based on their SPM results, not UEC per se, he says.
That seems to defeat the purpose of recognising the UEC. "That's why I say the details are important and clarification is needed," says Khoo.
When making the announcement, Sabah Chief Minister Datuk Seri Shafei Apdal said there are certain conditions that come with the recognition. But at the time of writing, details were not available.
Sabah and Melaka aside, any decision of the federal government would be largely based on recommendations of the task force, which has interviewed 72 individuals or groups comprising all stakeholders thus far. Each session lasted at least two hours. The task force will meet parliamentarians for their views on Oct 16.
It is a complex issue and an elaborate process. When everything is in place, only then will the final report be submitted to the government.
The UEC has been a controversial issue for close to four decades and for Khoo, "it must be put in context once and for all so that people can understand it for what it actually is".