This article first appeared in The Edge Malaysia Weekly, on June 3, 2019 - June 09, 2019.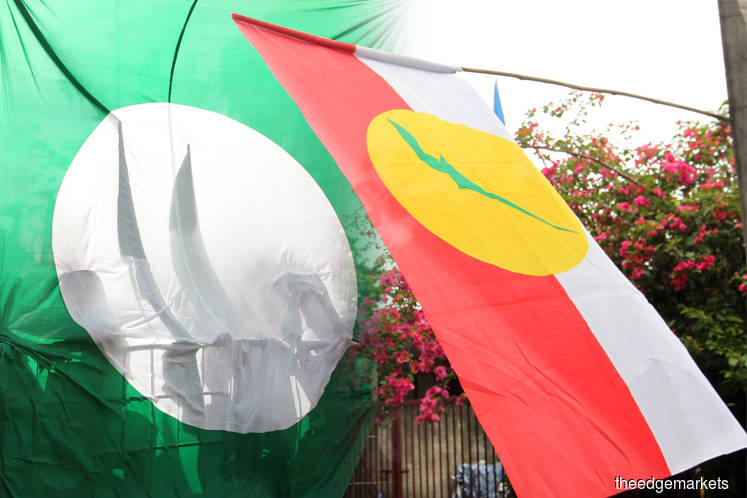 WITH Umno embroiled in a power struggle, I wonder if the Umno-PAS charter will be rolled out according to plan. Some pundits are sceptical and think that trouble in Umno could throw a spanner in the works. Others say the charter and the Umno leadership tussle are two different matters, so they don't see the battle hindering the inter-party pact.
We will just have to wait and see. But leaders and members of PAS are certainly following the developments in Umno closely.
We know that the draft of the Umno-PAS charter has been submitted to the leaders of the two parties and they are studying it. The document is expected to be ready after Hari Raya, according to Umno secretary-general Tan Sri Annuar Musa.
According to him, the two parties now have cooperation or taawun. Somehow, they prefer the Arabic term instead of the Malay word kerjasama.
The earlier cooperation between them was not formalised in writing but after the three by-elections in Cameron Highlands, Semenyih and Rantau, things have gone well, hence the charter, says Annuar.
As he sees it, the charter would allow both parties to cooperate better at the national as well as the state level. It is "a beginning for Umno and PAS to restore Malay-Muslim political solidarity", he adds.
But as Ilham Centre CEO Azlan Zainal sees it, Umno hopes the strategy will heal the crisis of confidence it is experiencing by riding on PAS' image. For PAS, it is a contingency plan of sorts to attract Malay support by leveraging Umno's grassroots network.
In a nutshell, Azlan says, it is merely a political pact to gain national power. This has been his consistent view.
Author and long-time PAS watcher Mohamad Sayuti Omar concurs. Nevertheless, he acknowledges that the charter shows the parties' seriousness in fostering cooperation and appears to be systematic as everything will be in black and white.
"But the question to ask is whether the charter was drafted on an ad hoc basis by the top leadership without getting feedback from the grassroots," he says.
He opines that ordinary party members must be involved in drawing up the charter to avoid future problems.
More so, he adds, since there are groups in PAS that have a strict interpretation of Islam and would demand that Umno adopt a "more Islamic" policy although the party claims to be all for Islam. Umno has always been seen by them as a Malay nationalist party and not Islamic enough.
That can be a problem, as Sayuti sees it, because "they will have no qualms about rejecting the charter".
Azlan says the charter can be drawn up but it will be viewed as nothing more than a gimmick until Umno and PAS cast aside their ideological differences and past sentiments.
He points out that post-GE14, although the leaders may have forged cooperation and forgiven and forgotten past animosities, the same cannot be said of supporters at the grassroots level. At least, the ties are not as solid as their leaders would want them to be.
"This can be seen in states where PAS and Umno were engaged in bitter fights in the past, resulting in hatred for each other, such as Kelantan and Terengganu. For older PAS members, accepting Umno is almost impossible because of past bad experiences", according to Azlan.
However, in the west coast states where PAS is not strong and had suffered defeats, members tend to be obliging and would abide by whatever decisions are taken by the leadership, he says.
As I see it, the big problem will come when the two parties face the 15th general election and hard decisions have to be made about the allocation of seats. As we know, for Umno and PAS, all the areas where they contest are considered their traditional turf. Big sacrifices will be required about who is to make way for whom to contest and which constituency to hand over to candidates who were once bitter rivals.
Azlan and Sayuti share that view.
Coming up with the charter is the easy part, says Sayuti. Implementing what is in it could be extremely difficult and will be a big test of the wisdom and sincerity of leaders from both parties.
To Azlan, there are too many problems — technical and tactical — to be taken care of for the charter to be effective. Apart from seat allocation, there will be questions about the issues that Umno and PAS want to champion.
"As it is now, the Malay-Islam issue is the thrust of Umno-PAS cooperation, but will race and religion be still relevant come GE15?" he asks.
A good poser indeed, and something that leaders of both parties ought to think about as they look at the draft of the Umno-PAS charter that they are studying amid the Aidil Fitri festivities.
Selamat Hari Raya everybody. Maaf Zahir dan Batin.