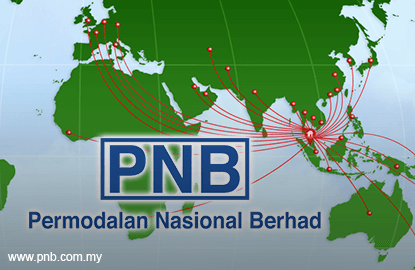 This article first appeared in digitaledge Weekly, on September 7 - 13, 2015.
STATE-owned fund management company Permodalan Nasional Bhd (PNB) is understood to be looking to lock an additional 90 days into the price validity period for the construction of its skyscraper KL118, sources say.
The previous price validity period expired at the end of August.
Checks reveal that PNB executives have verbally sought a three-month extension but have not given anything in writing yet.
Nevertheless, this paints a very different picture for the players involved.
Industry players say that from an initial list of six — UEM Group Bhd partnering Samsung; IJM Corp Bhd with Norwest Holdings Sdn Bhd and Shimizu Corp; Malaysian Resources Corp Bhd (MRCB) in a joint venture with China State Construction Engineering Corp; WCT Bhd in partnership with Arabtec Construction LLC; TSR Capital Bhd in a tie-up with Daewoo Group; and Seacera Group Bhd in joint venture with Spaz Sdn Bhd and China's Sinohydro Corp-Shanghai Construction Group — only two are still in the running: MRCB-China State Construction Engineering Corp and UEM-Samsung, with the latter as the front runner.
Officials of both UEM and MRCB (fundamental: 1.30; valuation: 2.60) were not available for comment. Thus, it is not known how the two local companies and their respective partners feel about the 90-day extension and whether they would oppose it.
Reports have it that the construction portion is in the region of RM3.3 billion to RM3.4 billion but that's not certain yet.   
An analyst who covers the construction sector says though the borrowings for the project are likely to be from local sources and material costs are low, market sentiment is bad, which could make things difficult.
"PNB should have little difficulty with funding but there could be issues like business prospects, dealing with a slowdown," he says.     
When contacted by digitaledge Weekly, an executive of one of the bidding companies says, "It's not a big deal … it's normal for companies awarding large-scale jobs to do that."
However, some in the construction industry are perturbed by the extension.  
An executive with an international construction outfit says, "In the current situation, with the depreciating ringgit and bleak economic environment, it's not very safe; there is a lot of risk for the contractors. Some of the old-timers will remember some large-scale projects being delayed in the late 1990s as a result of a weakening ringgit."
Some of the more prominent developments that were delayed are Duta Grand Hyatt, Plaza Rakyat (both of which have yet to get off the ground), Vision City, which is now Quill City Mall, and other neighbouring developments. Work on Menara Telekom was also delayed. Initially, it was slated for completion in mid-1998 but was delayed for two years.
According to Telekom Malaysia's annual report for the year ended Dec 31, 2001, there was a potential claim for recovery of loss and expenses totalling RM527.5 million for the construction of Menara Telekom. However, following a series of negotiations, the contractor accepted RM91 million as full and final settlement.
"It's the old-timers like me who have been through the 1990s who will be more cautious," the executive with the international construction outfit remarks.
Another industry executive says construction margins, which are already thin, could be further compromised if the extension of the price validity period does not work in the contractor's favour.
The ringgit hit a 17-year low of 4.299 against the US dollar on Aug 26 and closed at 4.260 last Friday.
"There are so many variables; it's hard to gauge how the ringgit will fare, so it's difficult for the [construction industry] players to estimate the impact," the executive adds.
Nevertheless, most parties spoken to see UEM-Samsung as the front runner.
In its financial year ended Dec 31, 2013, UEM registered an after-tax profit of almost RM1.1 billion on revenue of
RM8.9 billion. Its current assets amounted to RM10.2 billion and non-current assets to RM9.5 billion. Long-term debt commitments stood at RM5.3 billion and short-term borrowings at RM4.4 billion.
The provision of engineering-based infrastructure and services is UEM's mainstay. Wholly owned by Khazanah Nasional Bhd, the company has an established track record and global operations. It has delivered key infrastructure projects, including expressways, bridges, buildings, urban transit, water infrastructure, airports, hospitals, township and property development, and asset and facility management, for the public and private sectors.
Its wholly-owned subsidiary UEM Builders Bhd, which undertakes the group's construction projects, posted an after-tax profit of RM130.6 million on revenue of
RM2.9 billion as at Dec 31, 2014. Its current assets amounted to almost RM2 billion while its non-current assets were worth
RM335.6 million. Short-term debt commitments were
RM1.9 billion and long-term borrowings, RM11.4 million.     
Samsung, meanwhile, has participated in the building of many of the world's tallest skyscrapers, including the 452m Petronas Twin Towers and the Burj Khalifa in Dubai, which is currently the highest building in the world at 828m and 163 storeys high.
In its first quarter ended March 31, 2015, MRCB posted a net profit of about RM298 million on revenue of RM934.5 million. Last Thursday, the stock closed at 85 sen, giving the company a market capitalisation of RM1.5 billion.