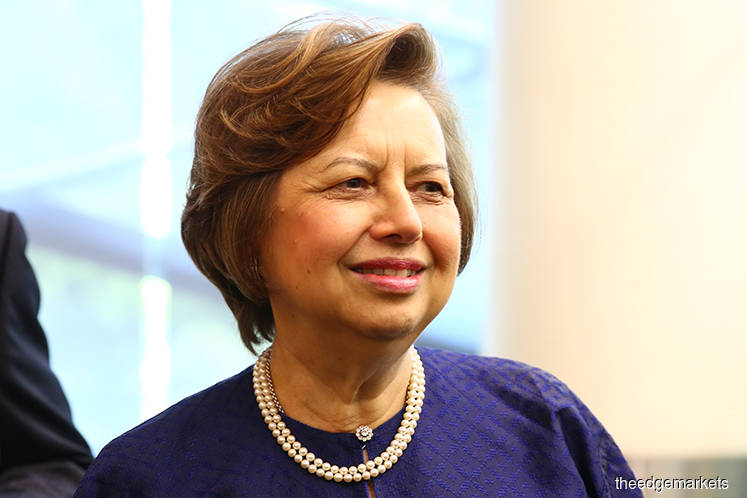 KUALA LUMPUR (June 29): Permodalan Nasional Bhd (PNB), the investment arm of Yayasan Pelaburan Bumiputera (YPB), has confirmed that its group chairman Tan Sri Abdul Wahid Omar will be leaving, with effect from June 30, 2018.
In a statement today, PNB said Wahid Omar is retiring from his position as group chairman of PNB, as well as trustee of YPB. PNB director Datuk Dr Awang Adek Hussin, who is also chairman of PNB Research Institute Sdn Bhd, is also retiring on the same day.
Wahid will be replaced by Tan Sri Dr. Zeti, the former Governor of Bank Negara Malaysia. Zeti will assume the new post from July 1, PNB said.
In the same statement, YPB said it has been informed by the Minister of Finance Inc (MoF Inc) that Prime Minister Tun Dr Mahathir Mohamad has assumed the position of YPB chairman, efffective yesterday (June 28).
Following that, the composition of YPB's board of trustees has been restructured to comprise Minister of Economic Affairs Datuk Seri Mohamed Azmin Ali who has also been appointed as the alternate YPB chairman, Zeti, and former Auditor-General Tan Sri Ambrin Buang.
"The board of directors of PNB would like to take the opportunity to thank Tan Sri Abdul Wahid for his invaluable contribution and dedicated service as the group chairman of PNB. PNB appreciates the leadership provided by Tan Sri Abdul Wahid and the guidance he has provided to the board and management of PNB, and its investee companies, since his appointment in August 2016," PNB said.
During his tenure, Wahid had set a roadmap for PNB to achieve three broad mandate deliverables; delivering enhanced sustainable returns for PNB's portfolio, increasing Bumiputera economic wealth and participation, as well as utilising part of PNB's gains for socially impactful initiatives, PNB said.
Zeti is presently one of the members of the Council of Eminent Persons, entrusted to advise the government on matters pertaining to economic and financial matters, the statement added.
"The Boards of YPB and PNB welcome the appointment of Tan Sri Dr Zeti and expresses confidence that given her longstanding and vast experience, she will continue to provide strong leadership to the PNB Group in pursuing its founding mandate to enhance corporate wealth for the benefit of Malaysians," PNB added.