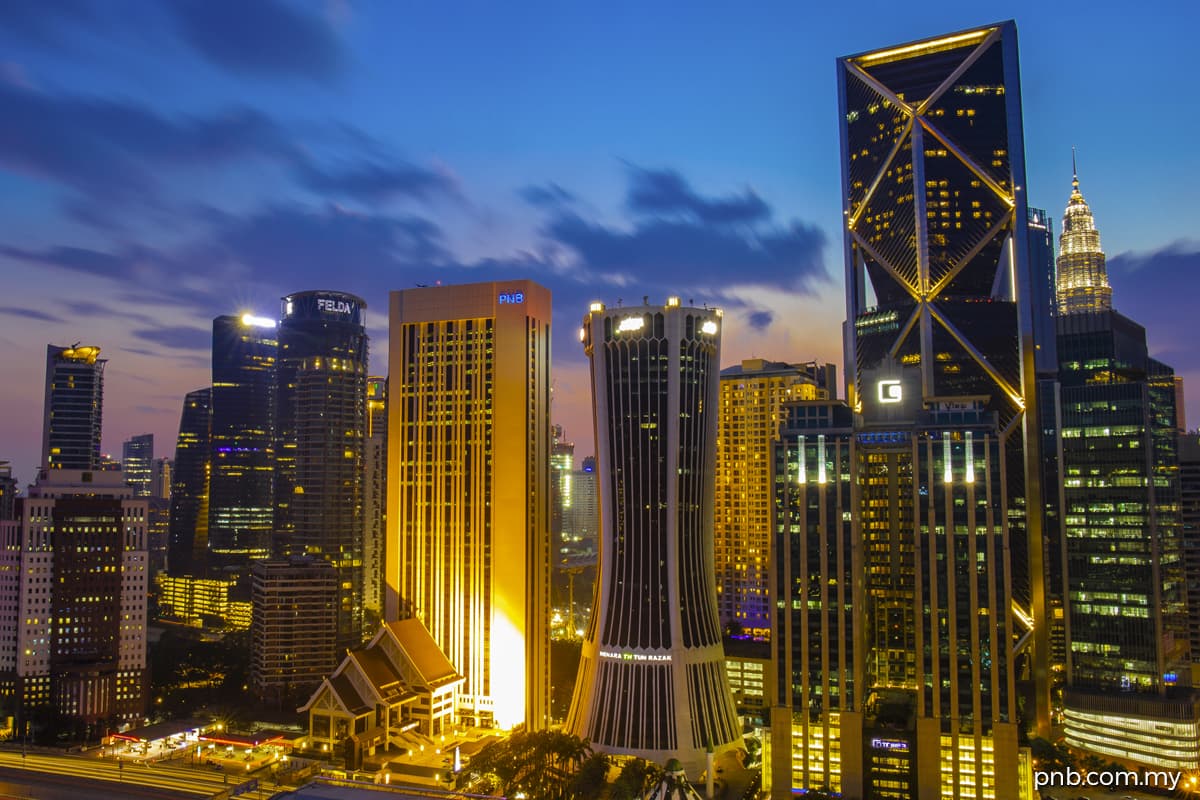 "The board has also approved the appointment of the successor and the announcement will be made upon receipt of the requisite regulatory approvals." — PNB
KUALA LUMPUR (June 15): Permodalan Nasional Bhd's (PNB) board of directors today announced it has accepted the resignation of its president and group chief executive officer (CEO) Jalil Rasheed effective today.
"The board of directors and leadership team of PNB conveyed their appreciation to Jalil for his leadership and contributions during his tenure with PNB. PNB wishes Jalil every success in his future endeavours," PNB said in a three-paragraph statement.
"The board has also approved the appointment of the successor and the announcement will be made upon receipt of the requisite regulatory approvals," the asset management group revealed.
Jalil's exit as PNB's CEO was reported on the latest edition of The Edge Weekly on Saturday (June 13). His exit makes him the CEO with the shortest stint at the RM280 billion fund, having been appointed to the role just eight months ago in October 2019.
While PNB did not dwell on Jalil's successor, theedgemarkets.com reported yesterday that Khazanah Nasional Bhd deputy managing director Ahmad Zulqarnain Onn is a front runner for the post.
Speculation is rife about the reasons behind Jalil's exit, with some alleging that it was driven by political motives.
Jalil was appointed PNB CEO during the Pakatan Harapan's federal government administration, led by former prime minister Tun Dr Mahathir Mohamad. The administration fell in February following Dr Mahathir's surprise resignation.
In his farewell note to PNB staff, Jalil claimed he was harassed and that made him increasingly worry about the well-being of his family. However, he did not address allegations that he misrepresented his academic qualifications.
"The last straw for me was the harassment I had to endure from hate calls from unknown numbers, hacking of my other corporate email account and my LinkedIn profile," he said.
He acknowledged that being at the helm of PNB would mean making decisions that are "riddled with difficulties and some will be unpopular".
"The easy route would be to continue enjoying the perks of the office, whilst battling with your own good conscience. I have always believed that no individual is larger than an institution," he said.
"I have no intention to drag PNB into this. PNB must be safeguarded at all costs. Hence I have chosen the difficult path, one that is lonely and devastating for my family and I," he added.
During his tenure, Jalil oversaw workplace transformation at the conservative PNB, as well as reorganisation of the firm and the Focus-4 strategic plan spanning from 2020 to 2022.
"I hope I have made a positive contribution to PNB and you as employees feel the change. I wanted to make PNB cool again, and feel we have achieved that somewhat," Jalil said.
"I do not regret at all my decision to join PNB. The past nine months have been rewarding for me. I've learnt so much and had the privilege to know you all better," Jalil said.